The stainless steel used in the system is of the AISI 303/304 type with a glossy or satin finish
The staircase with modular structure in stainless steel has no fixing screws in the visible parts. The steps can be in tempered and laminated glass with thicknesses ranging from 26 to 32 mm depending on the width of the staircase.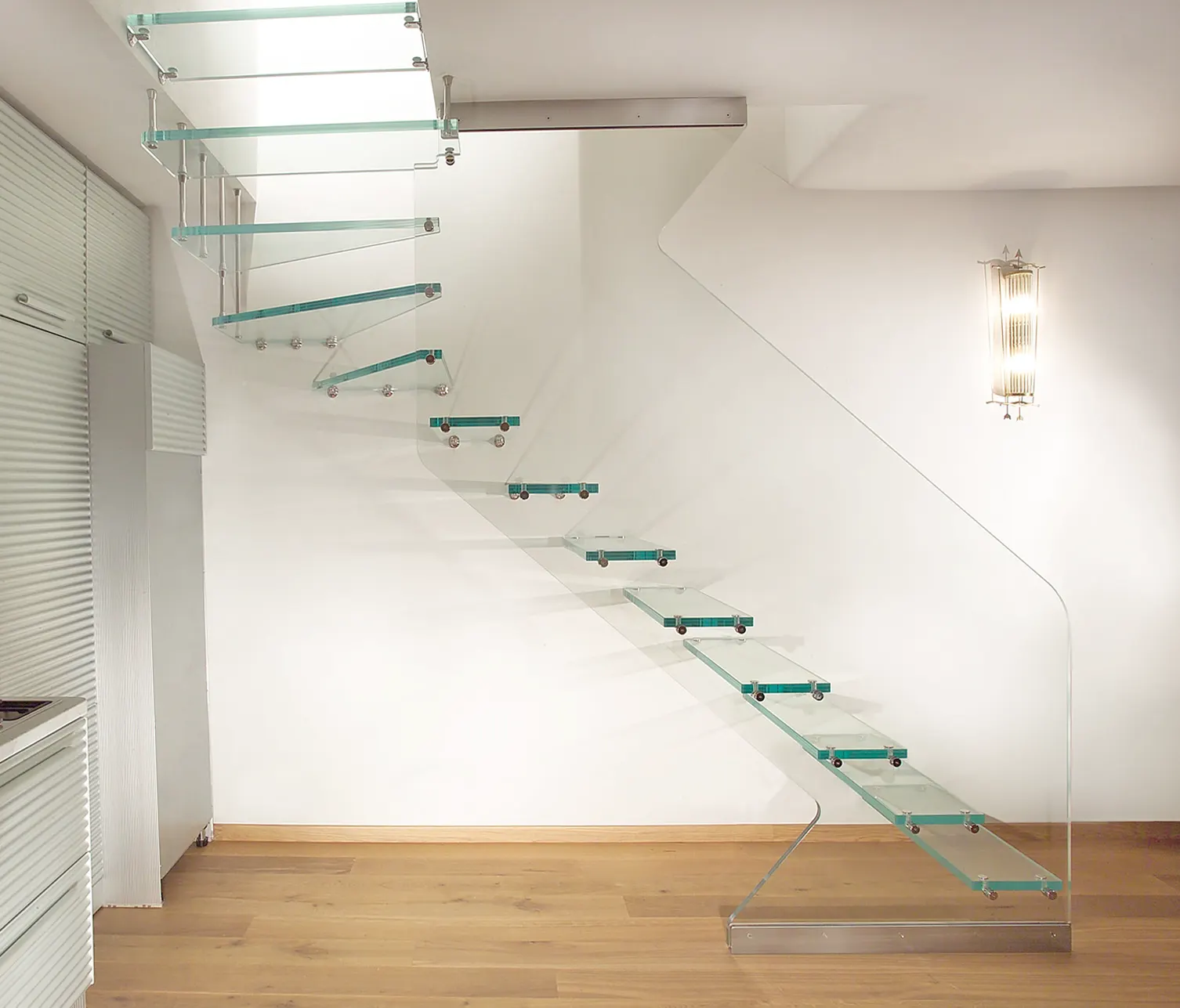 The cantilevered stairs have a patented wall fixing system with steel pins and are tested with a certified load test for a total capacity of 150 kg for each step. The railings (registered model) are completely in stainless steel without welding but with mechanical hooks or with curved vertical columns mod. Gaudì with 3 brass-stainless steel-copper branches and still totally in structural glass or with laser-shaped stainless steel panels.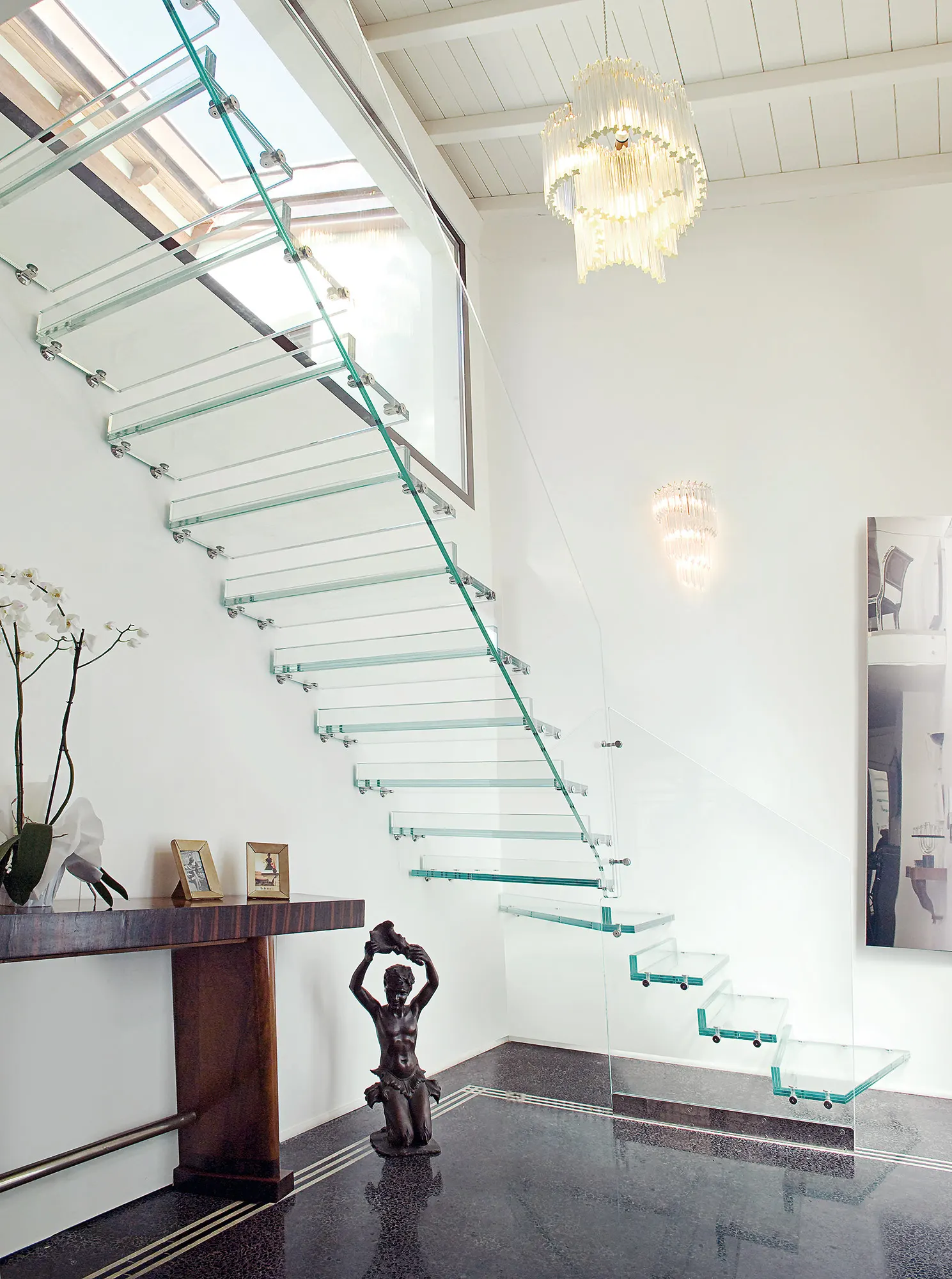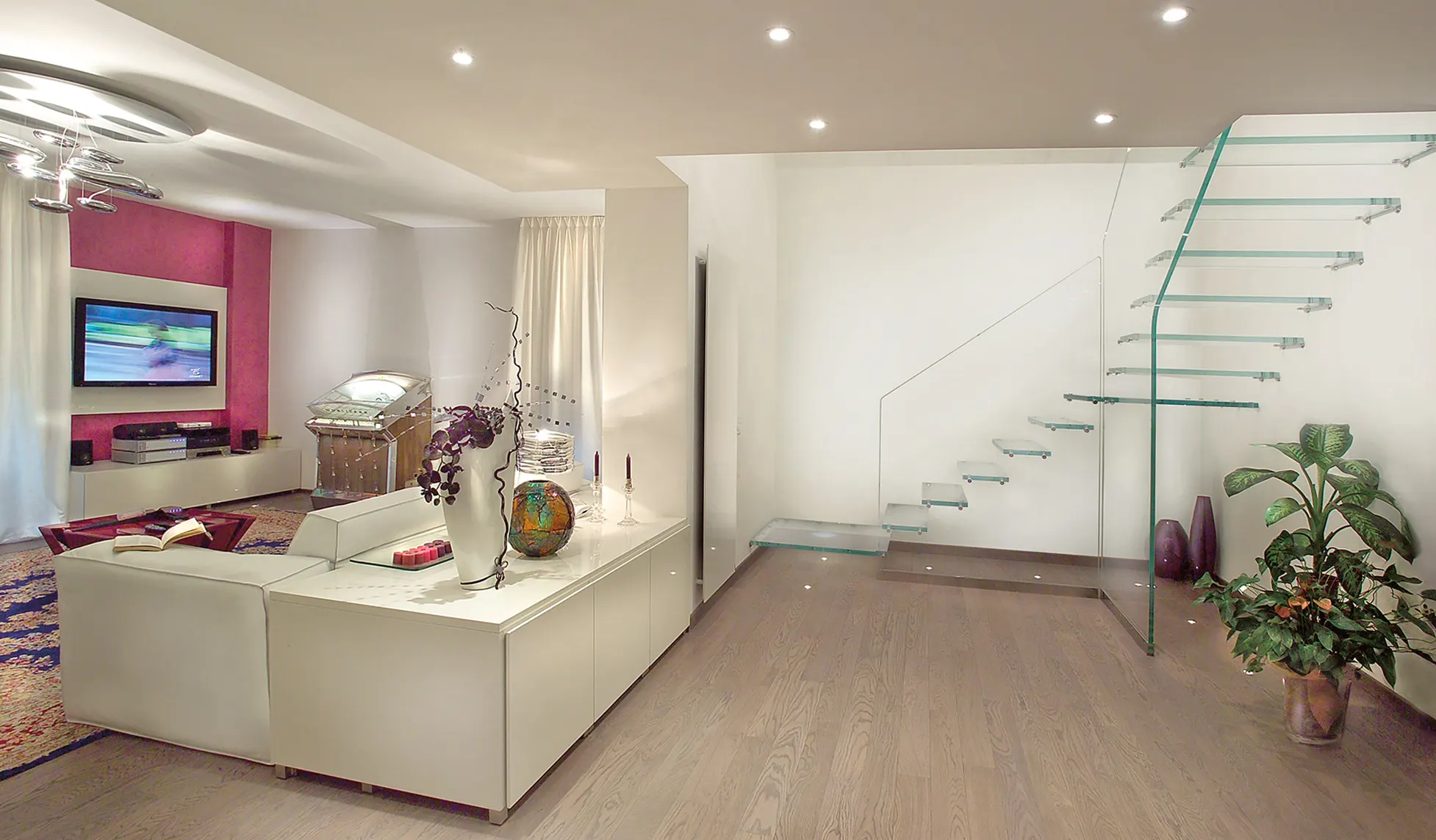 Contact us for a free estimate