The helical structure staircase is a unique piece of design, completely custom-made, which will revive even the most austere or trendy environment.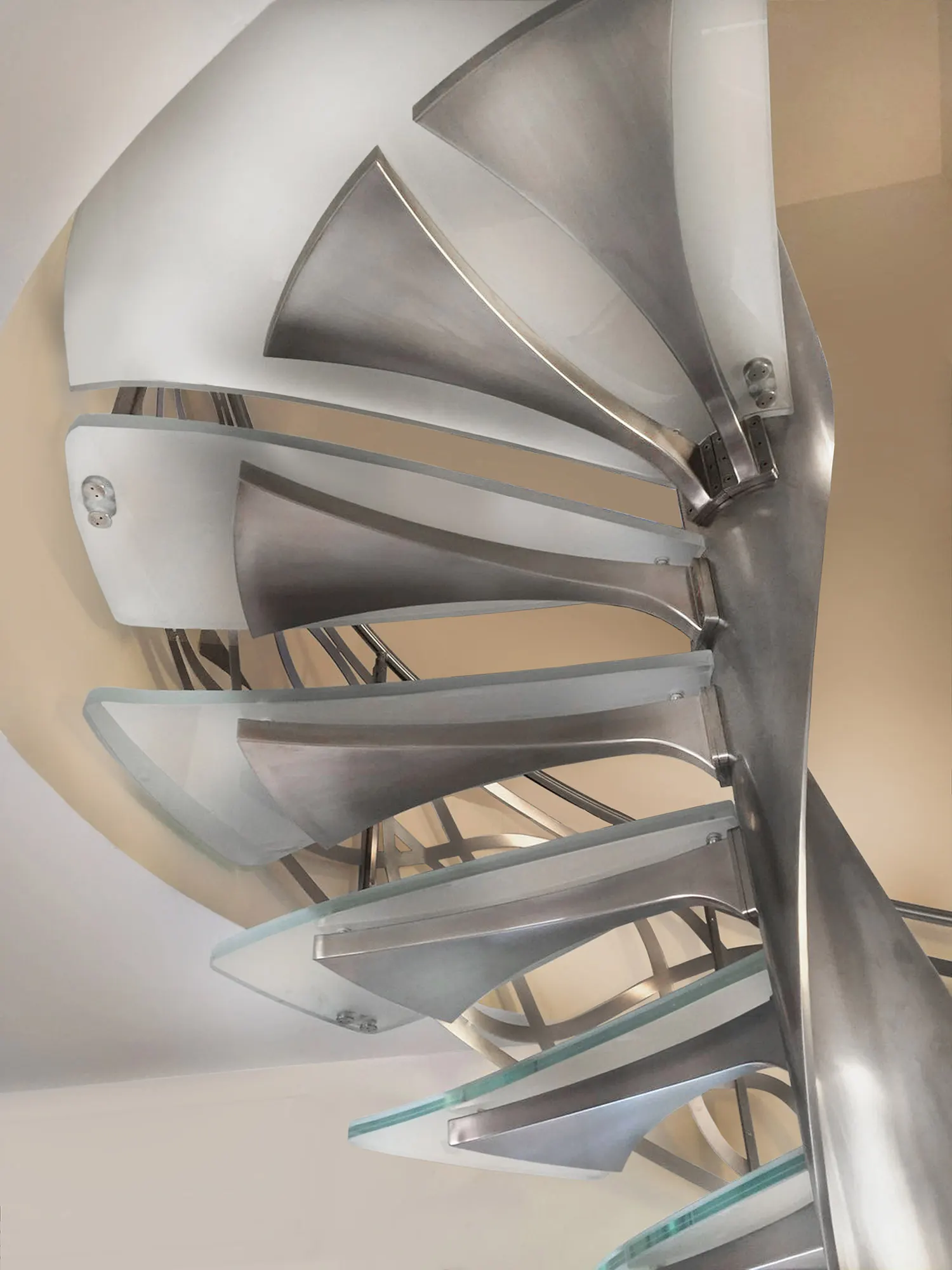 The helical spiral staircases are a high-level design element, and are able to decorate and enrich both small spaces and large rooms. The particular helical structure makes it a staircase – albeit a spiral one – different from any other type of staircase, and a spiral staircase hardly goes unnoticed, even in front of those who are not passionate about interior design.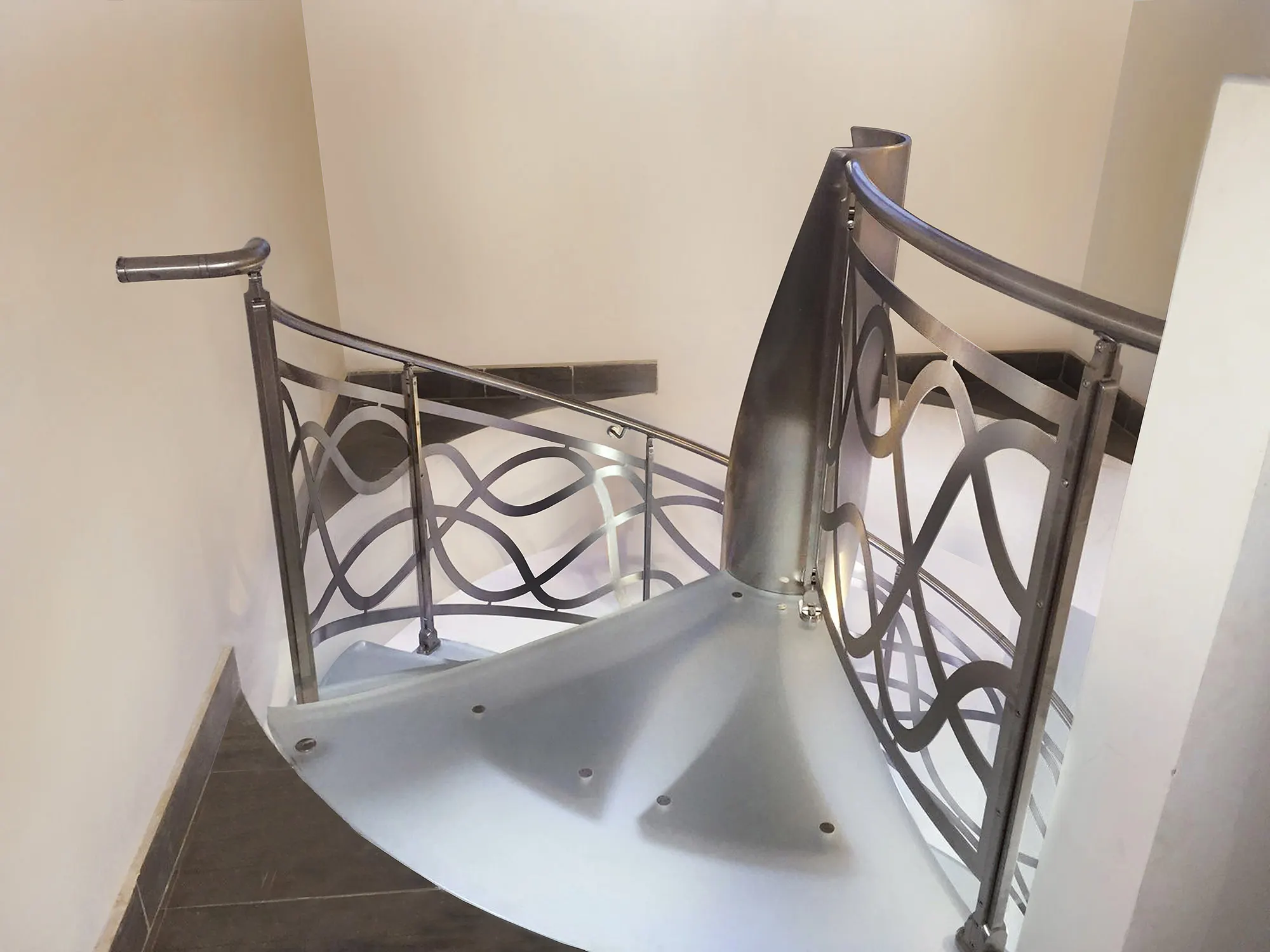 This spiral staircase model is a circular staircase with a single internal helical stainless steel side structure, with uniquely designed petal-shaped steps, in 10 + 10 + 10 triple layer extra clear tempered glass, also available with additional finishes such as frosted, etched and non-slip glass, or with 52 mm thick wooden steps in various essences Beech, Oak, Doussiè, Iroko, Teak, with sample colors supplied by the customer or through our color samples.
The available railings range from the more classic models with horizontal stainless steel rods, to the more innovative ones like mod. Gaudì with three metals Stainless steel-Copper-Brass, the staircase is supplied completely custom-made and everything from the diameter to the depth of the steps to the height of the riser can be supplied according to the specific needs of the customer.
The staircase can also have a RAL painted iron structure or a sample as an alternative solution.
In helical staircases, the project requires special attention, great precision and the use of high quality materials. We are talking about a type of ladder where the craftsmanship of the craftsman must go hand in hand with the ability of the designer and the precision of the installer.
Contact us for a free estimate