toughened and laminated Glass Banisters
The glass that forms the banister is toughened and laminated and is 24 mm or 20 mm in thickness (2 layers of toughened glass 10/12 mm each and one 0.6 mm PVB film between them) and the finish can be extra-light, float, satinised, soured or coloured. The stainless steel used in the system is type AISI 304 with polished or satinised finish.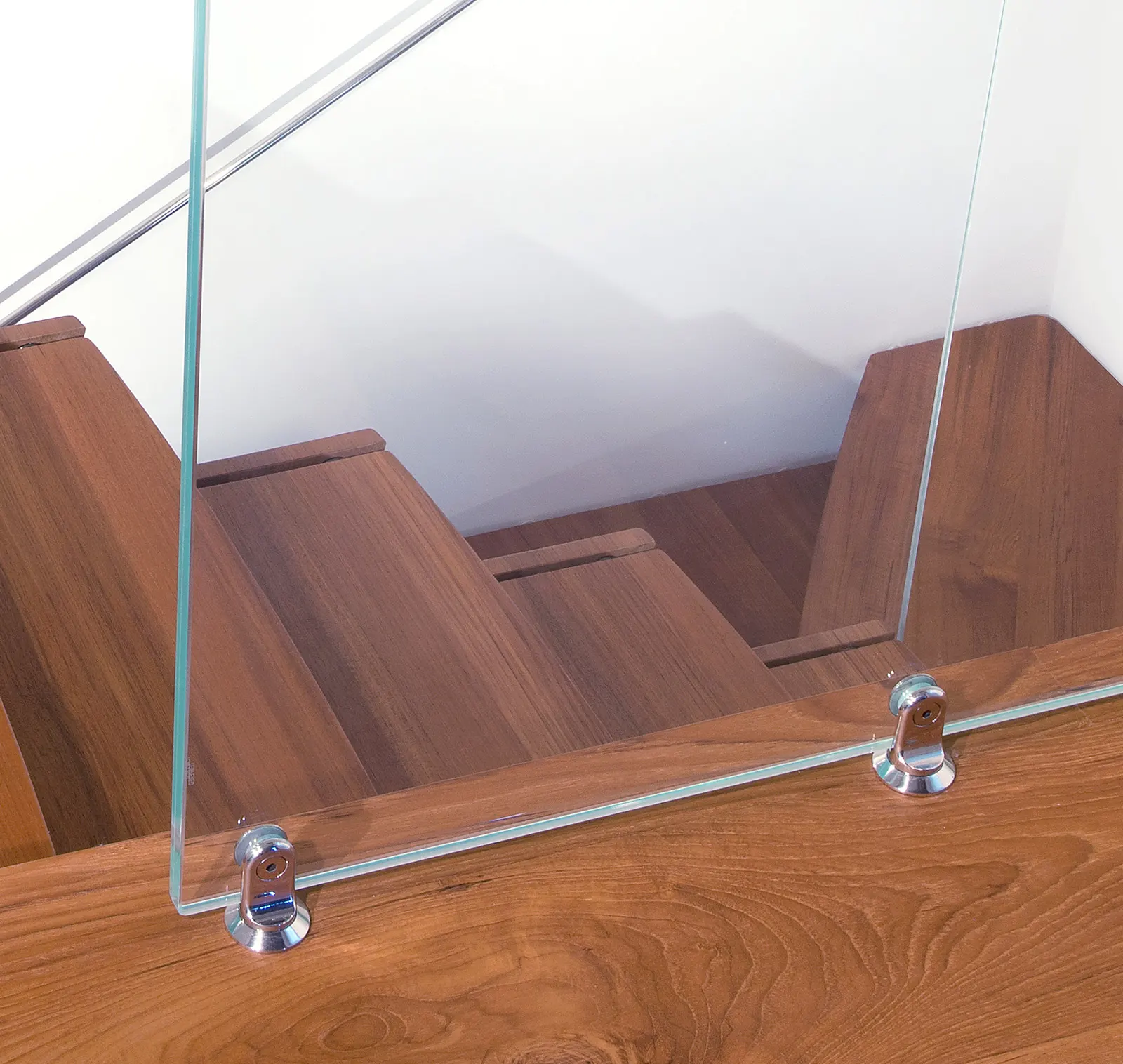 The banisters with structural glass can be fastened to the floor through an AISI 304 stainless steel track or at the side with stainless steel fastening studs. The banisters can also have the handrail fastened to them made of either AISI 304 stainless steel Ø 35 mm or wood Ø 50 mm in various types (Beech, Oak, Doussie, Wenge, Teak, Iroko) and with several finishes (oil, bleached, polyurethane varnishes, etc).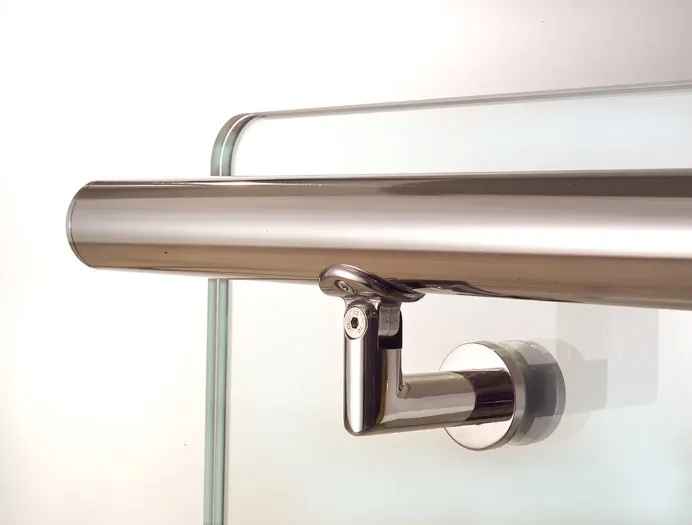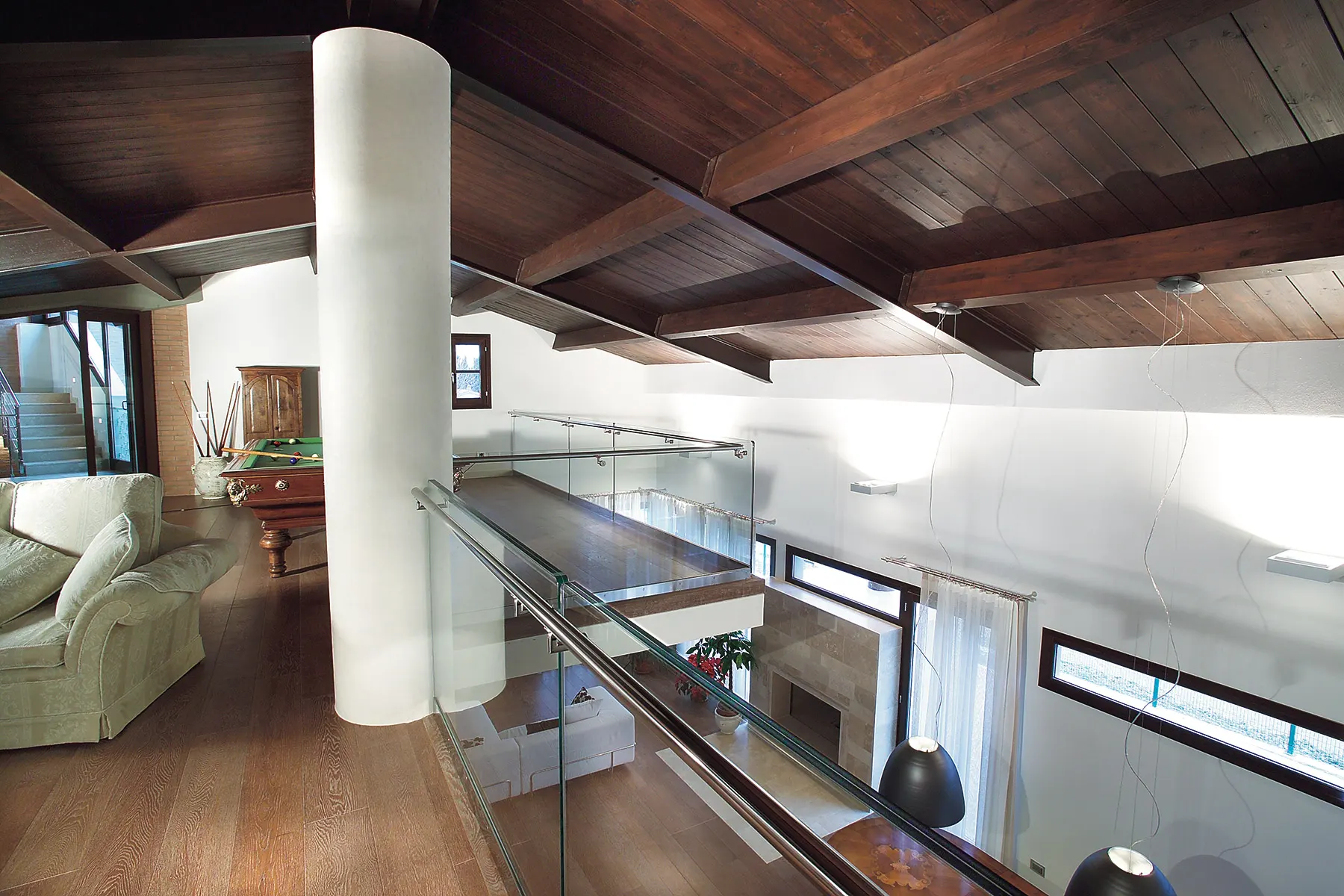 Contact us for a free estimate