Structural Glass and Wooden Steps
The staircases with structural glass and wooden steps have a patented wall fastening system with steel pins and are tested with a certified load test for a total capacity for each step of 150 Kg.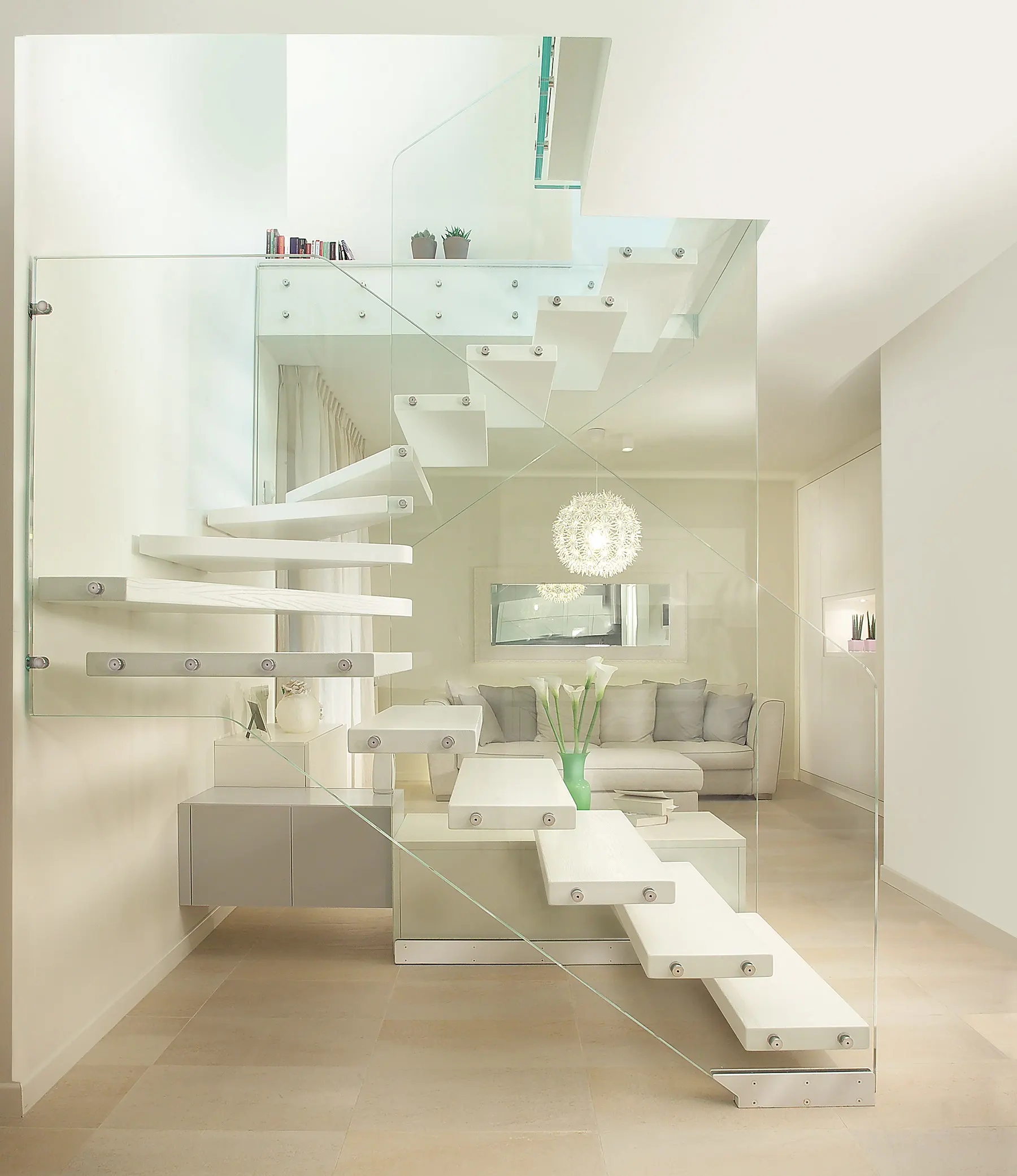 The staircase will have wooden steps that come in various types (Beech, Oak, Doussie, Wenge, Teak, Iroko) and with several finishes (oil, bleached, polyurethane varnishes, etc). The thickness of the step and riser can vary (73-80 mm) depending on the width of the staircase. The stainless steel used in the system is type AISI 303/304 with polished or satinised finish.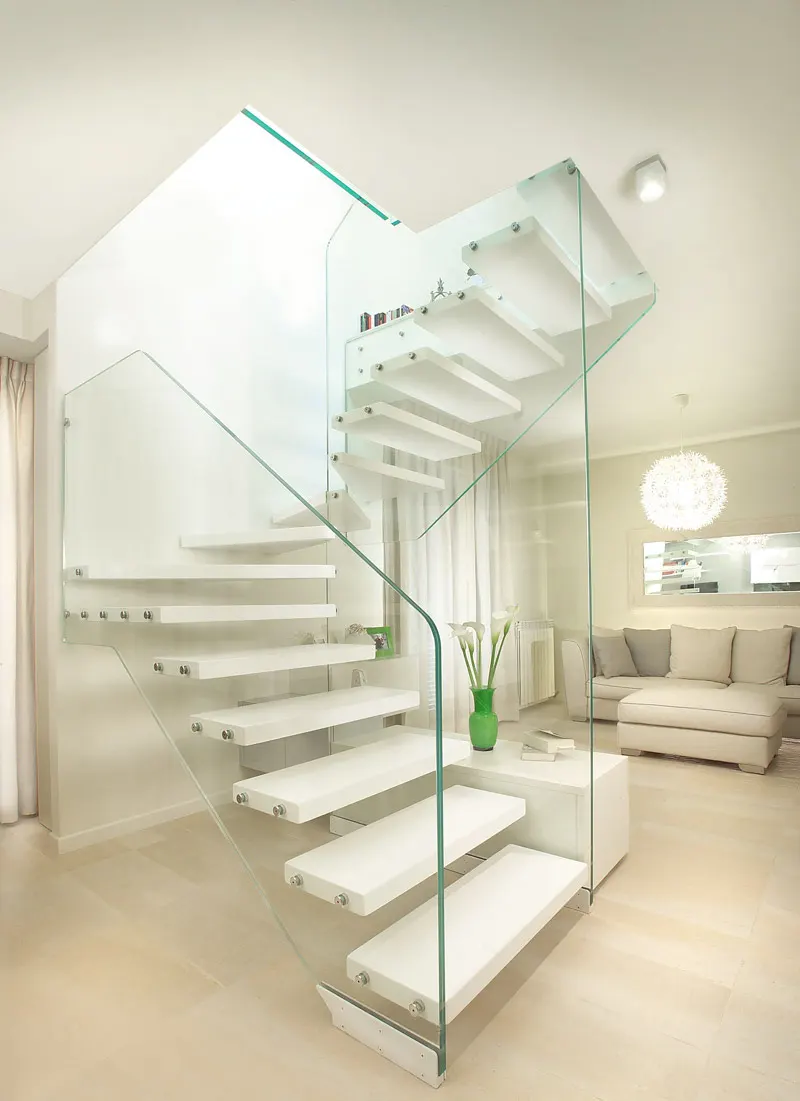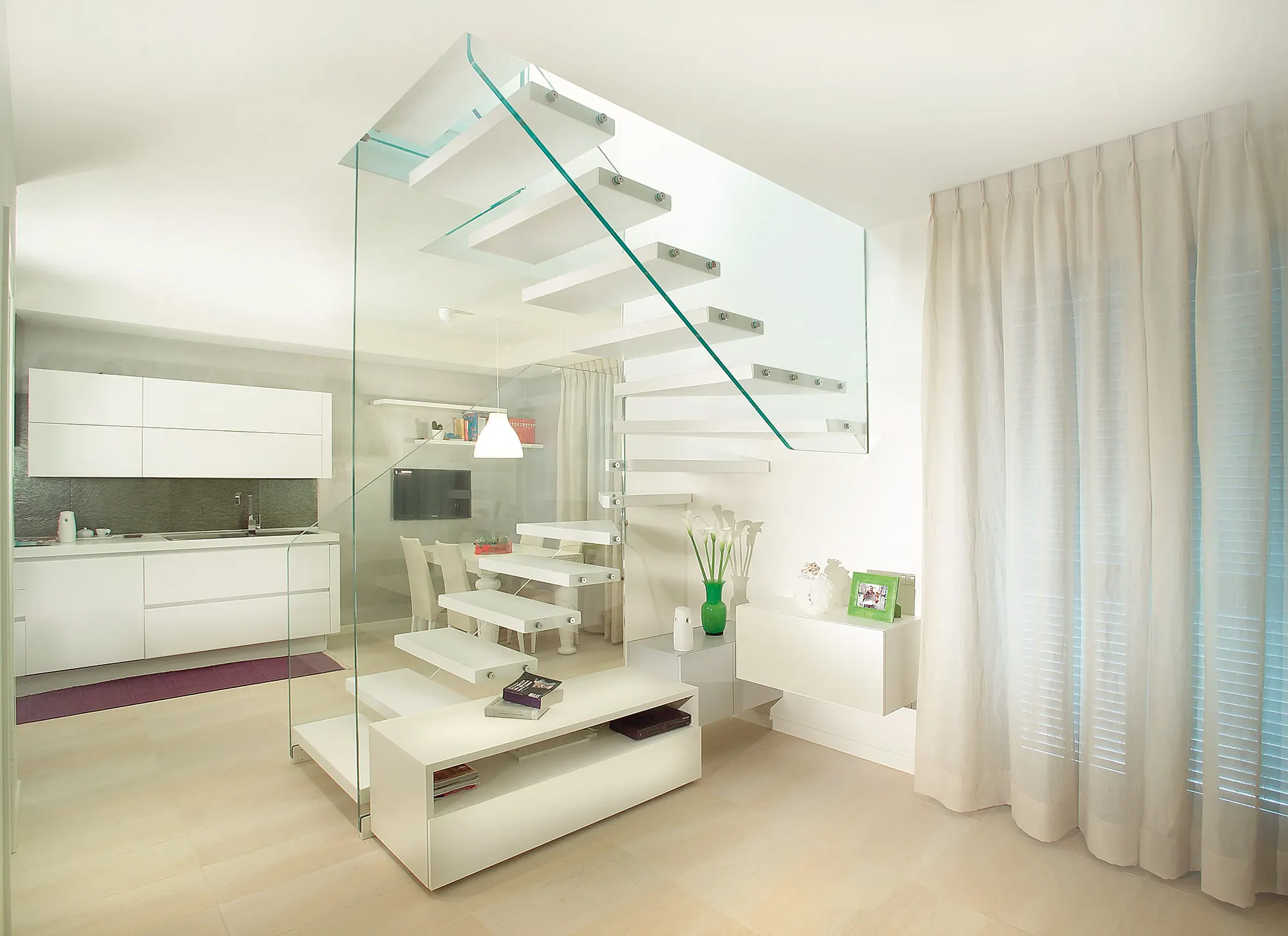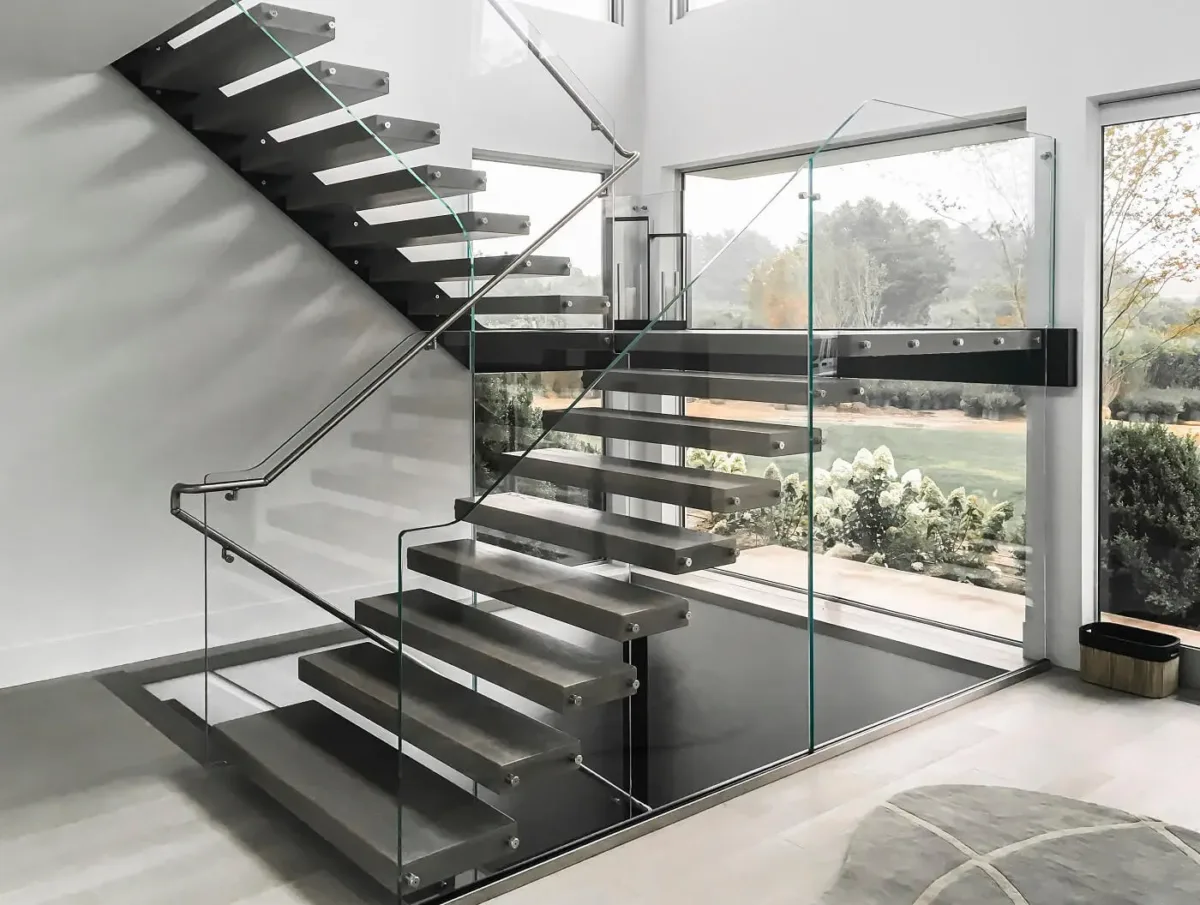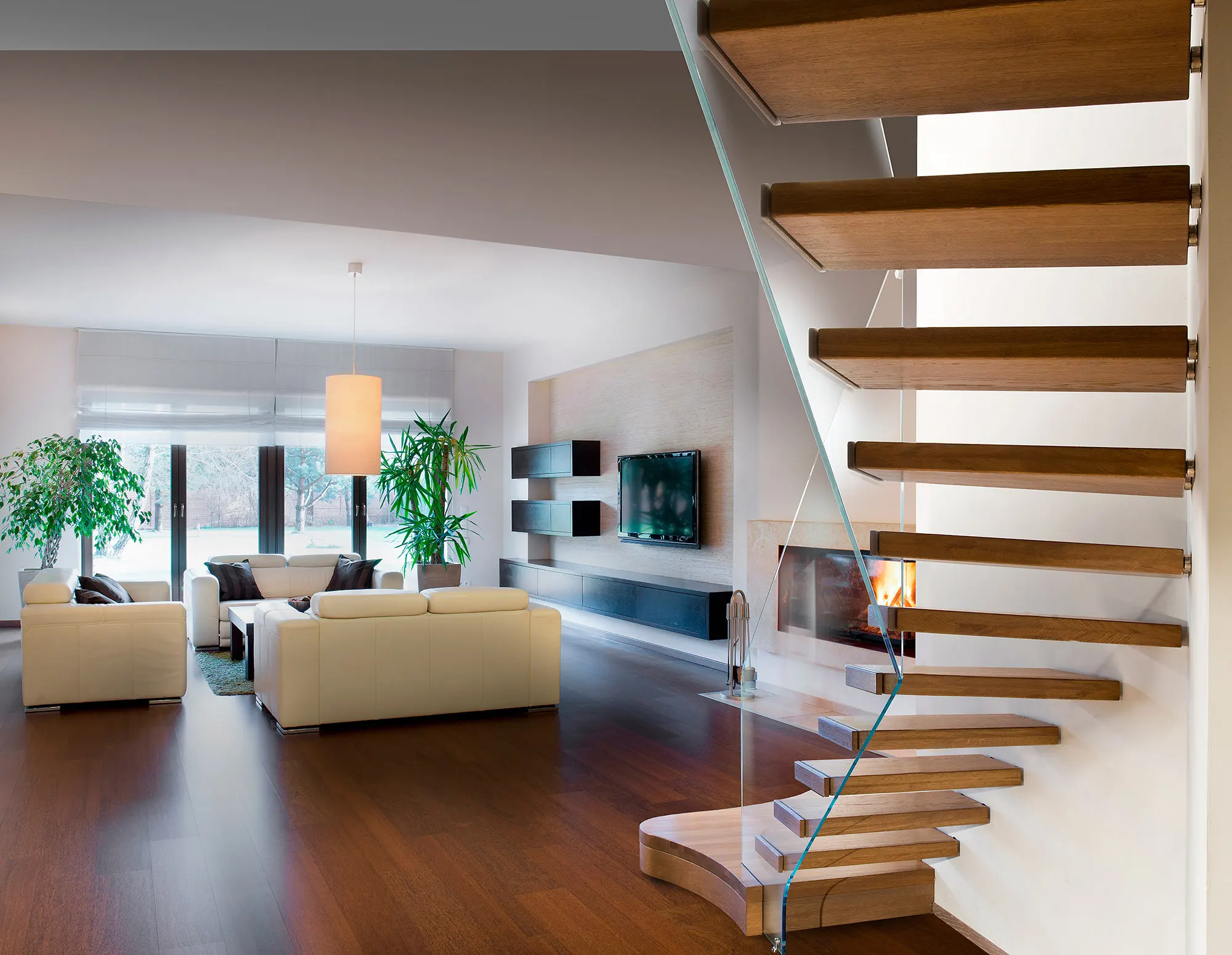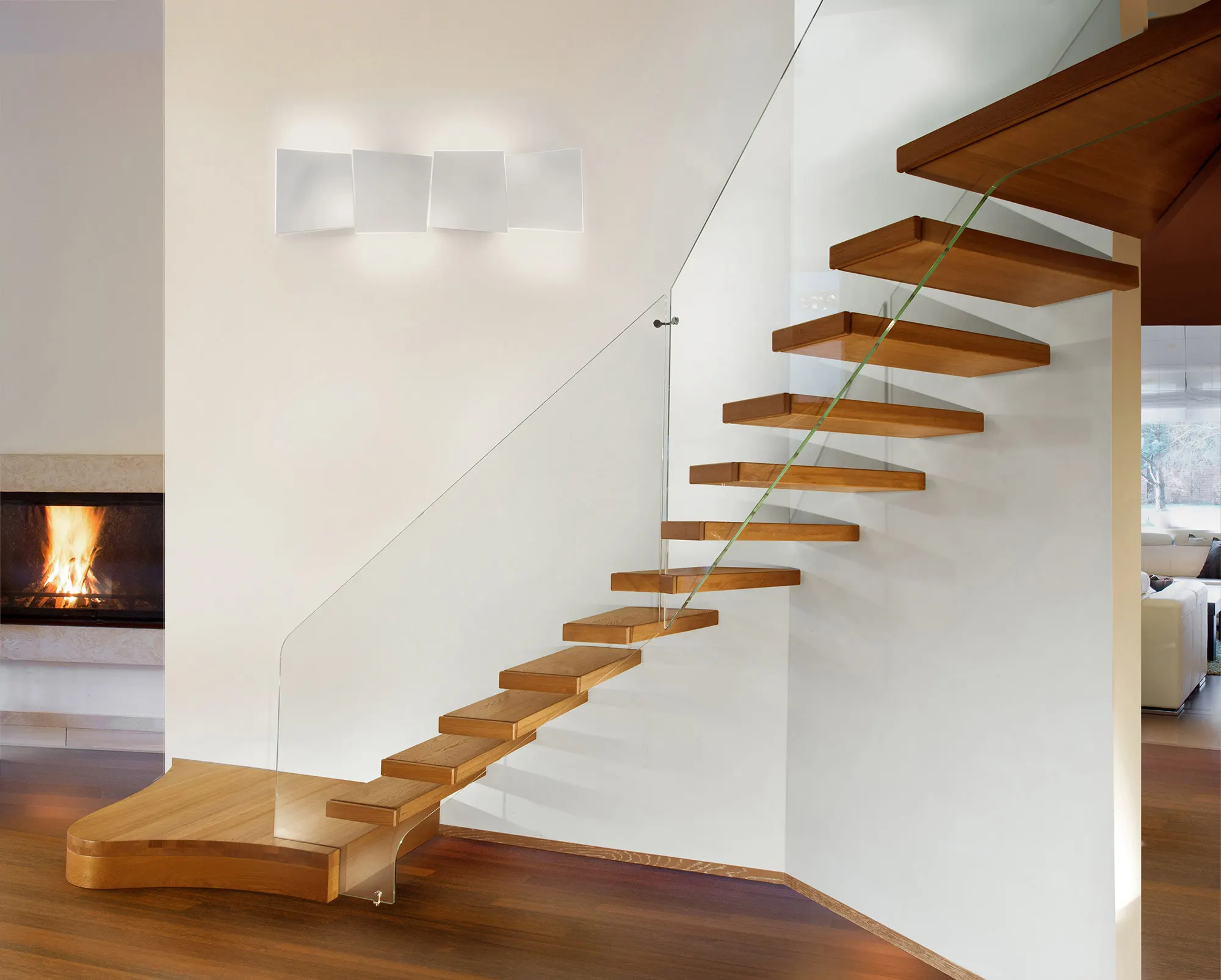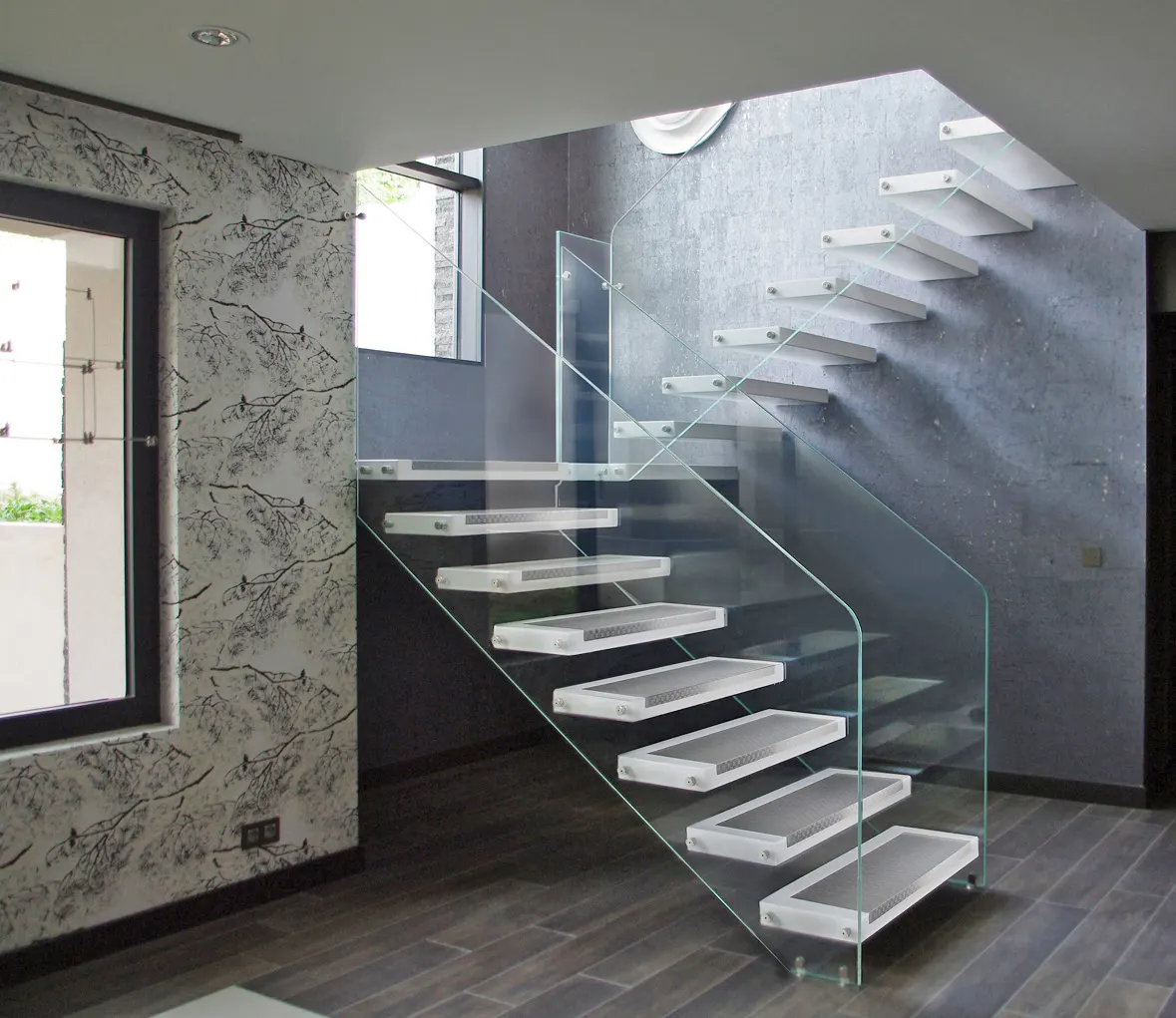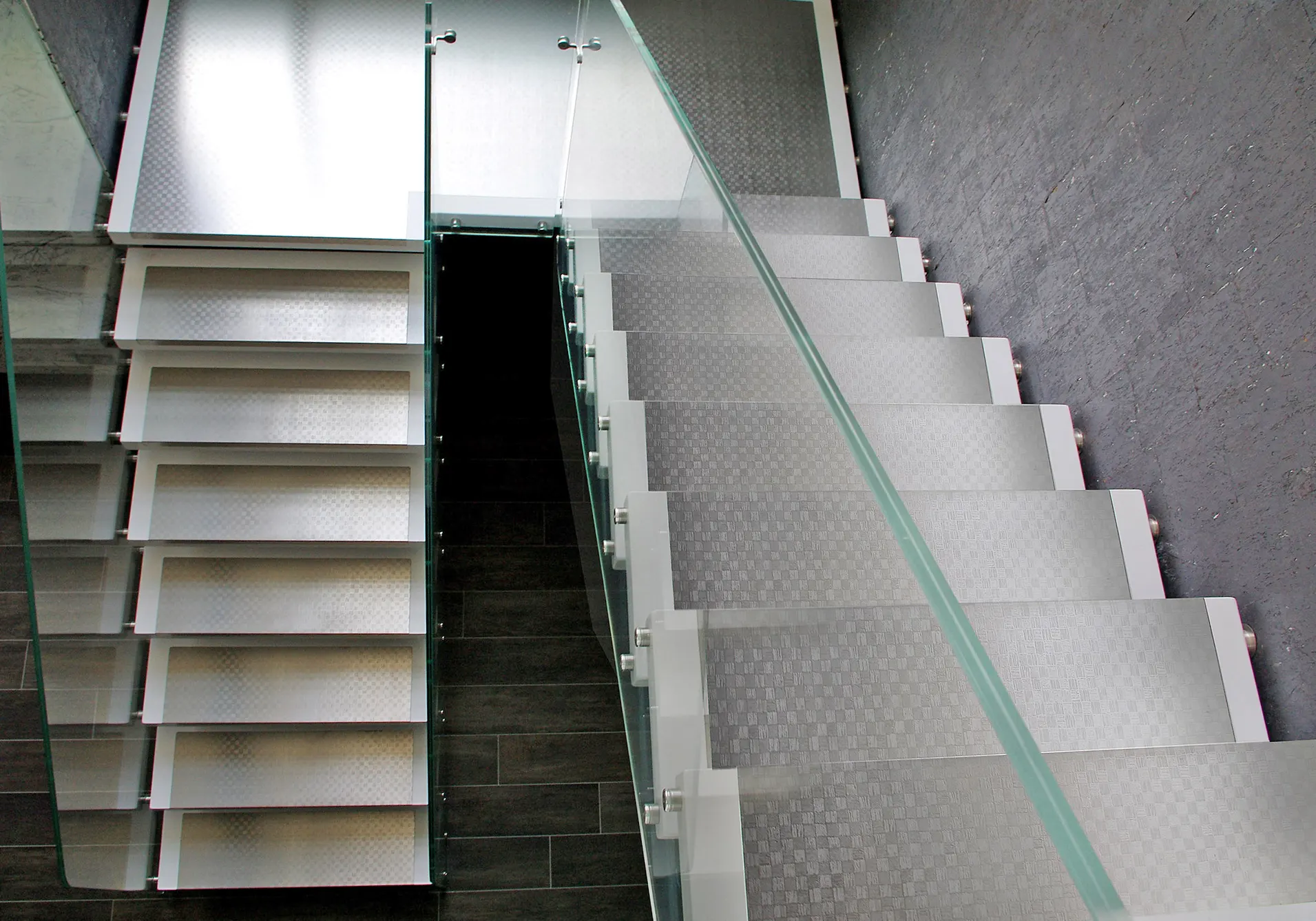 The banisters or bearing panels are completely made of toughened structural glass 12+12 (one 0.6 mm PVB film between layers); the step supports are made of stainless steel with no welds and can have a polished or satinised finish.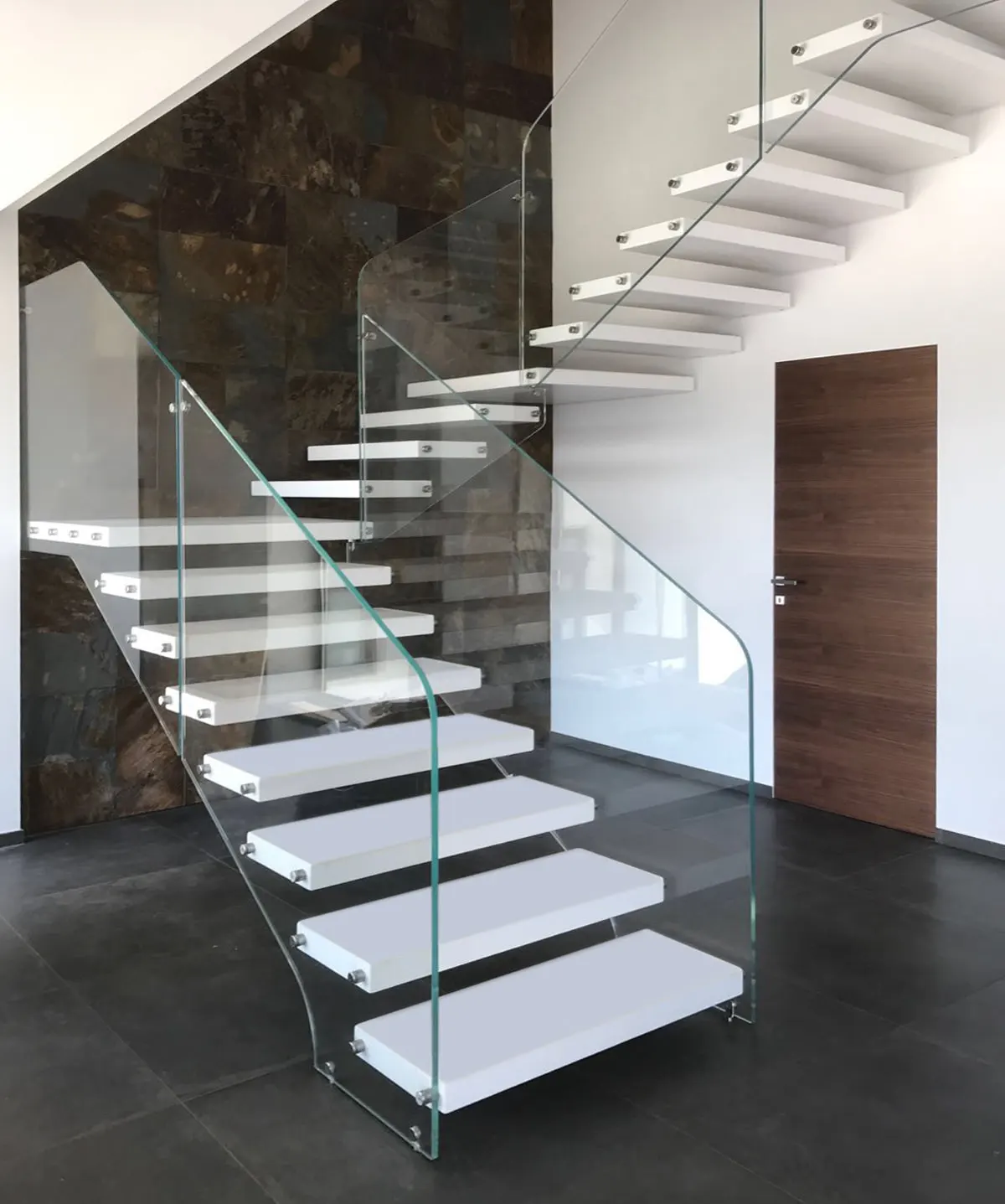 Contact us for a free estimate