The unique design of this staircase lies in the shape of the Seagull-wing steps
The SEAGULL cantilever staircase comprises wooden steps that come in different types of wood (Beech, Oak, Doussie, Wenge, Teak, Iroko) and with several finishes (oil, bleached, polyurethane varnishes, etc).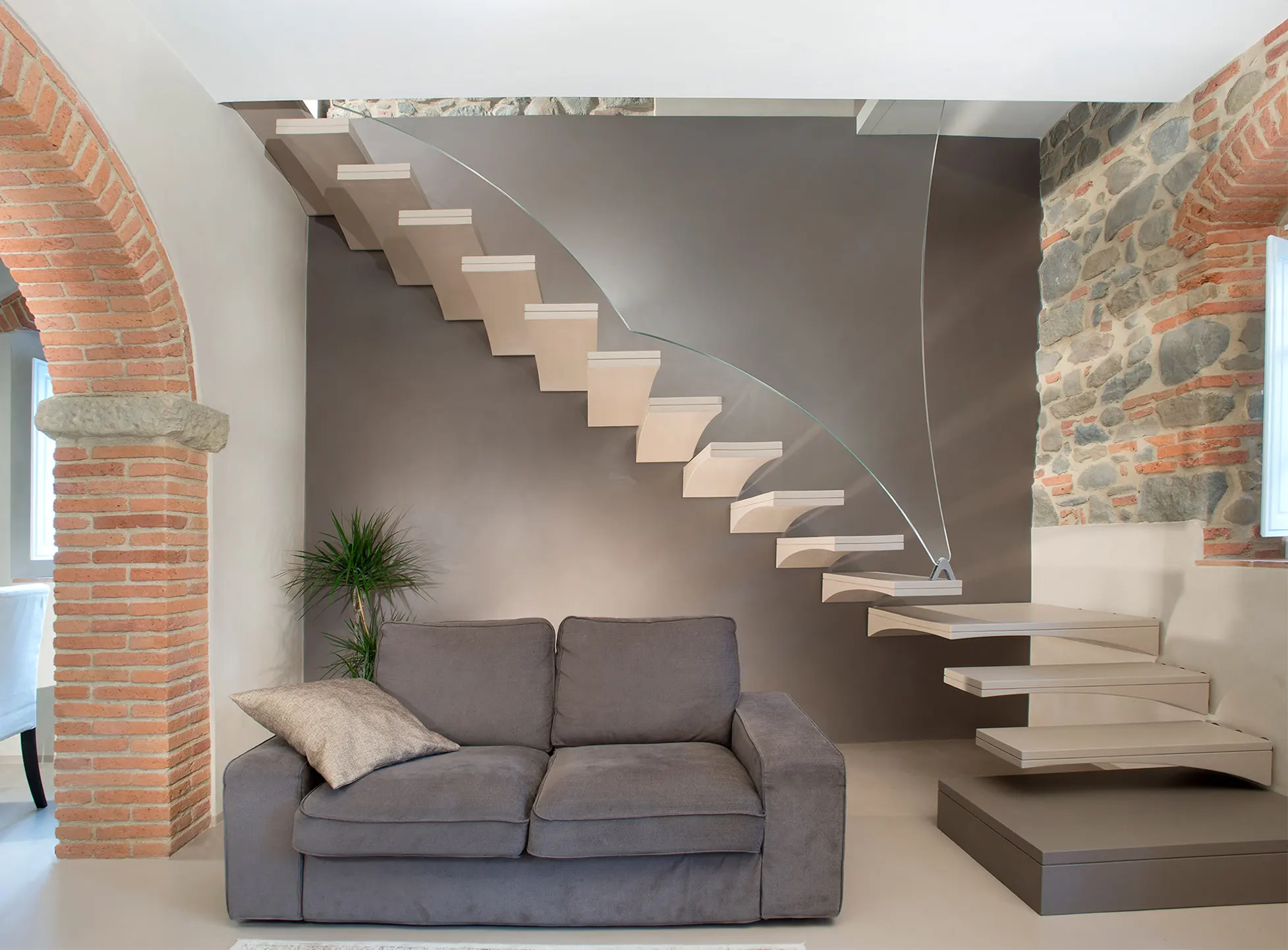 Otherwise, they can be resin coated in any colour to the customer's sample or to preference from our catalogue. The steps are also supplied with "Gold Leaf" or "Silver Leaf" finish. The WING-SHAPED wooden cantilever staircase plated with stainless steel comprises beech wood steps plated with a satinised stainless steel 2 mm plate with no visible welds.
The cantilever staircases have a patented wall fastening system with steel pins and are tested with a certified load test for a total capacity for each step of 150 Kg.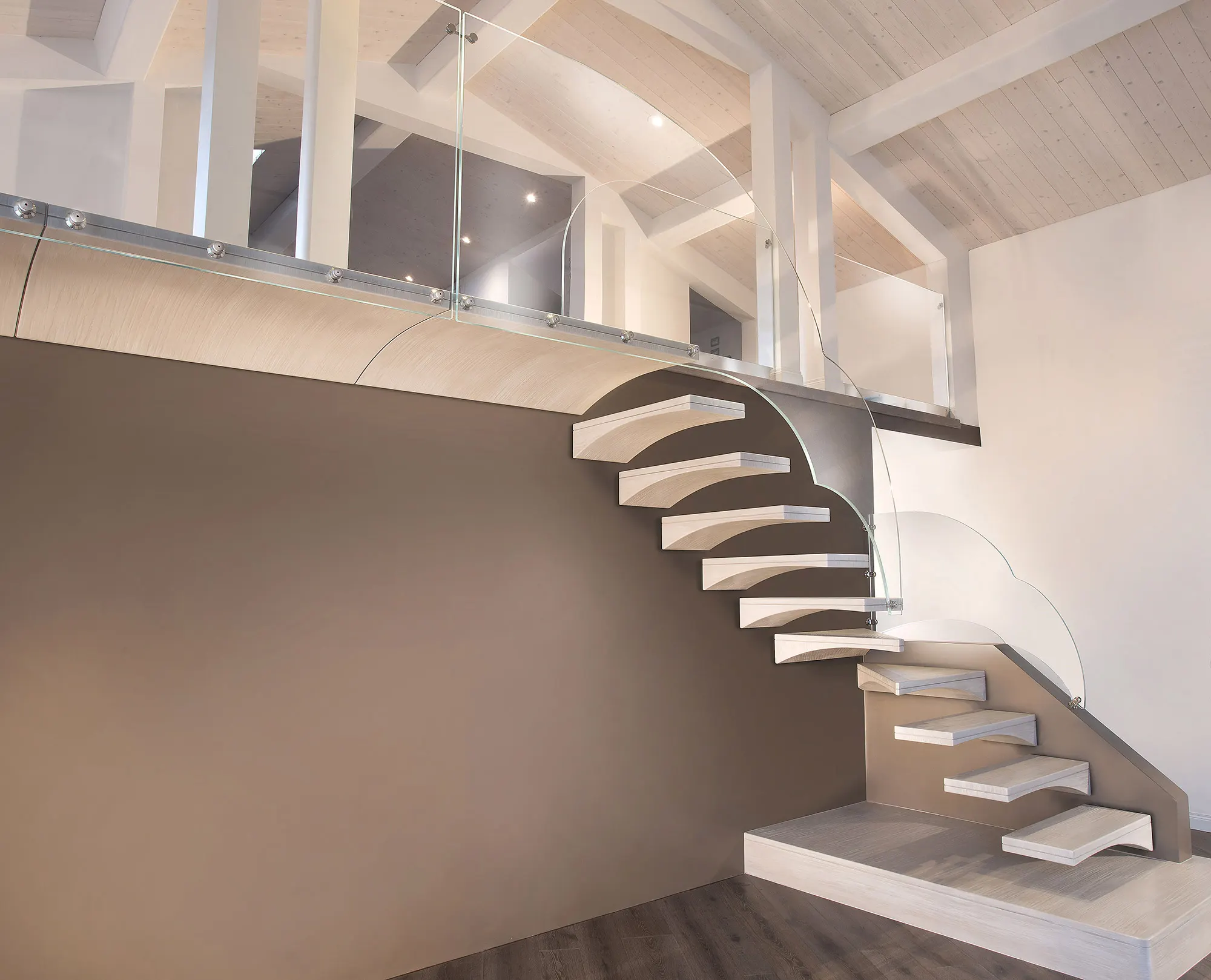 A bearing wall is necessary to anchor the steps.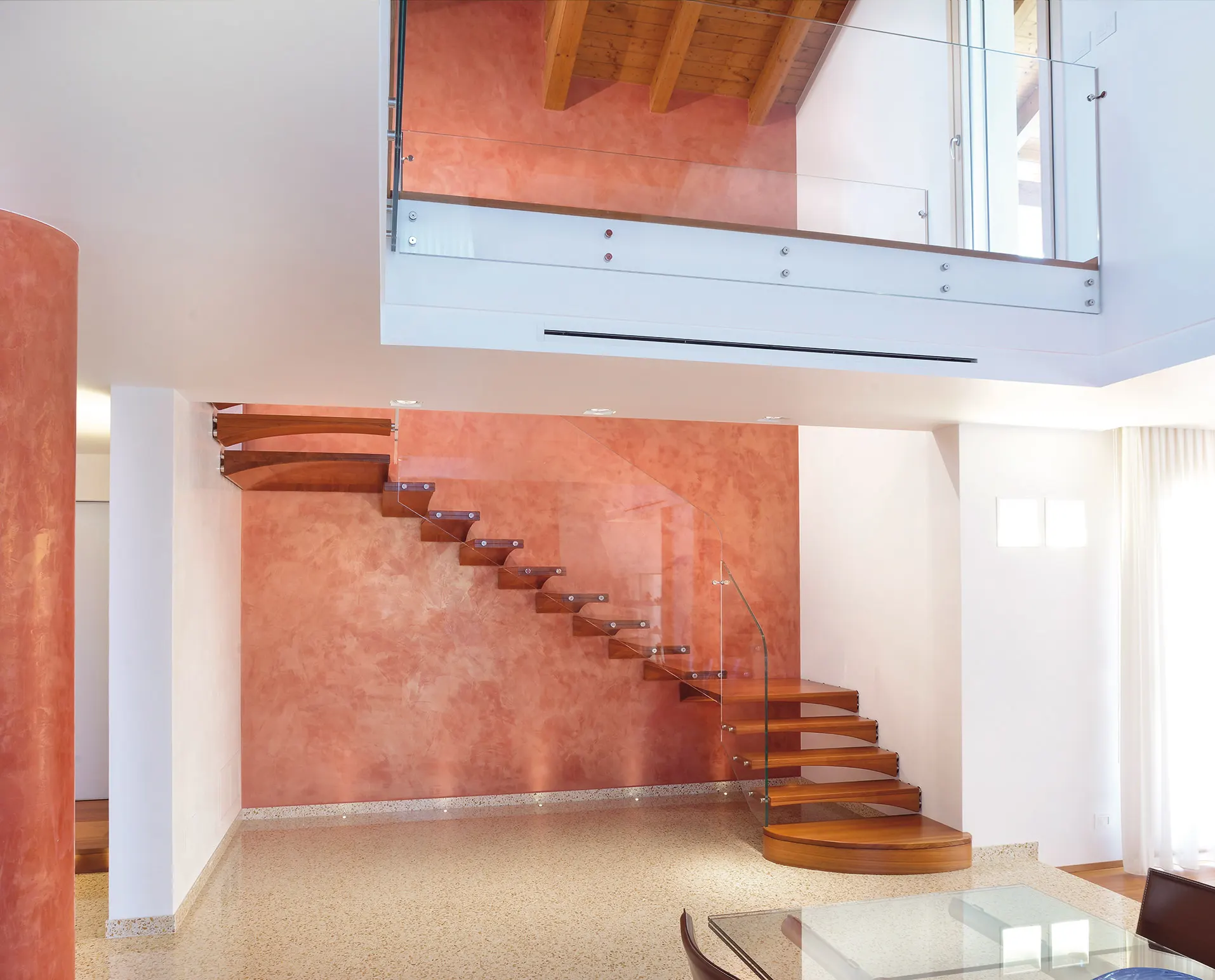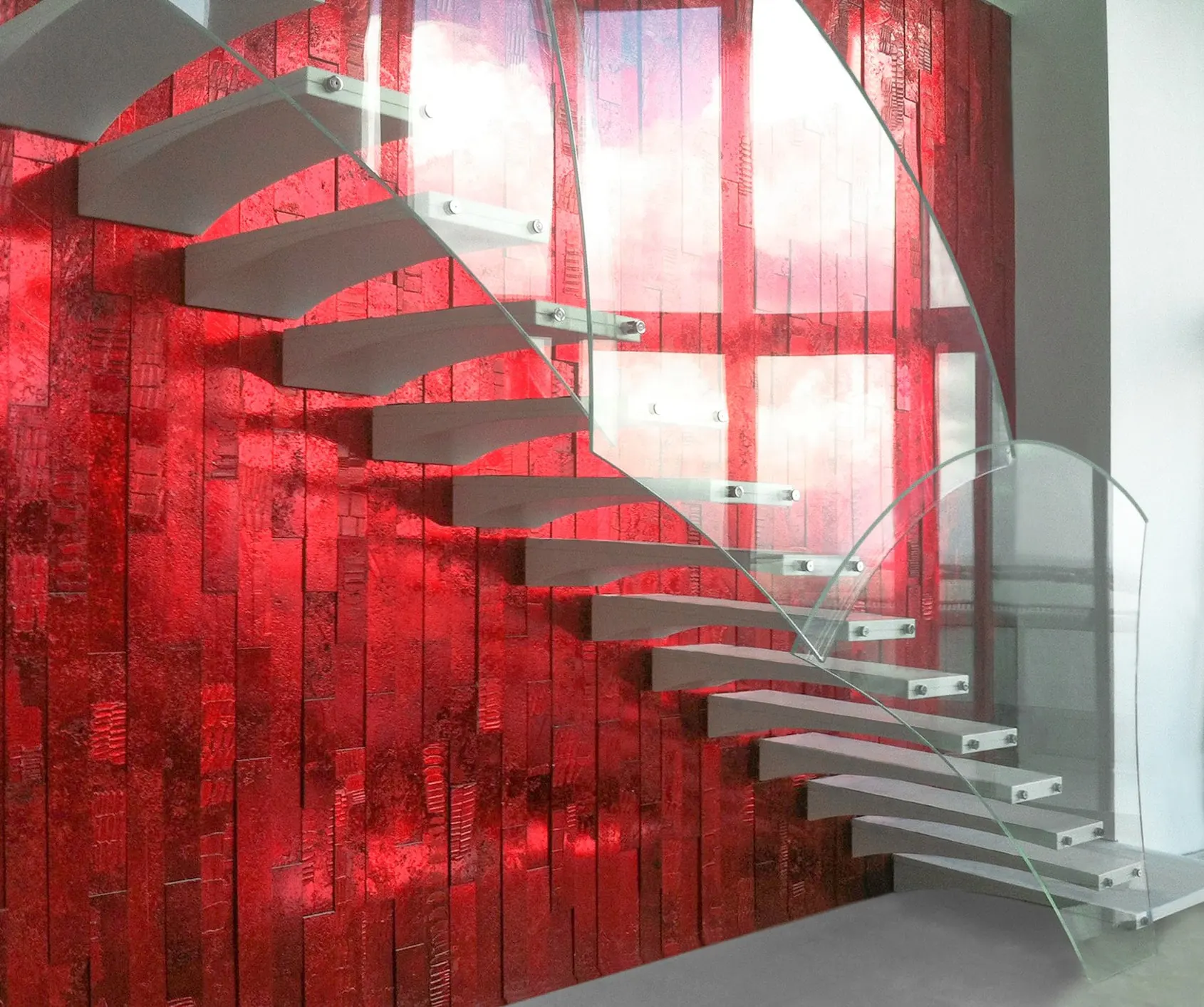 Contact us for a free estimate