Another "must" of the Marretti collections: the spiral staircase in stainless steel and glass is made up of tempered and laminated glass steps (3 layers of 10 mm each and 2 of 0.6 mm PVB films between them).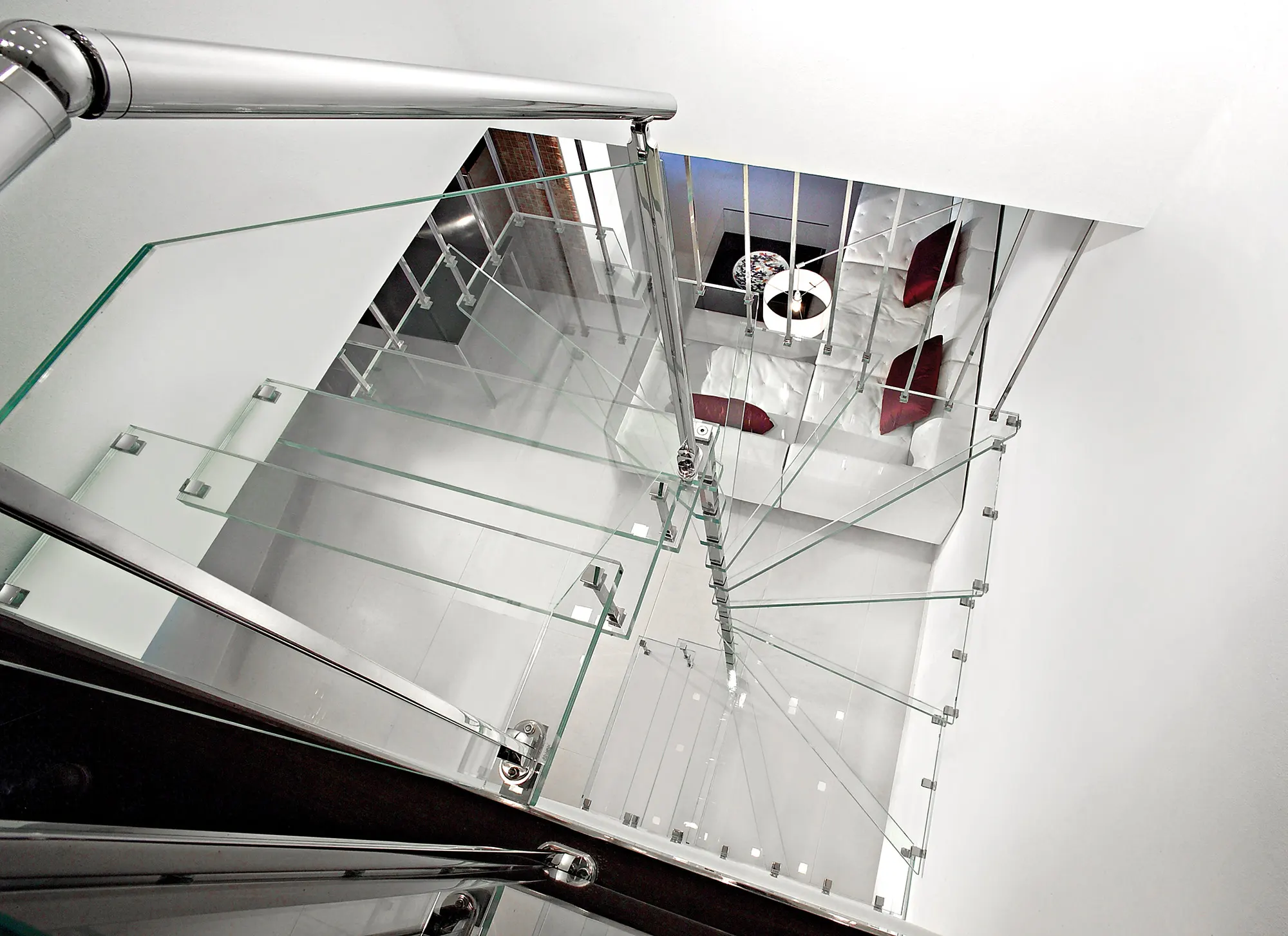 The steps in tempered and laminated glass can have multiple finishes (Extra clear, Satin, Etched, Colored etc.) and on request grooves or non-slip strips.
The metal parts are completely in stainless steel without welding and assembled by mechanical hooks only, which can have a glossy or satin finish of your choice.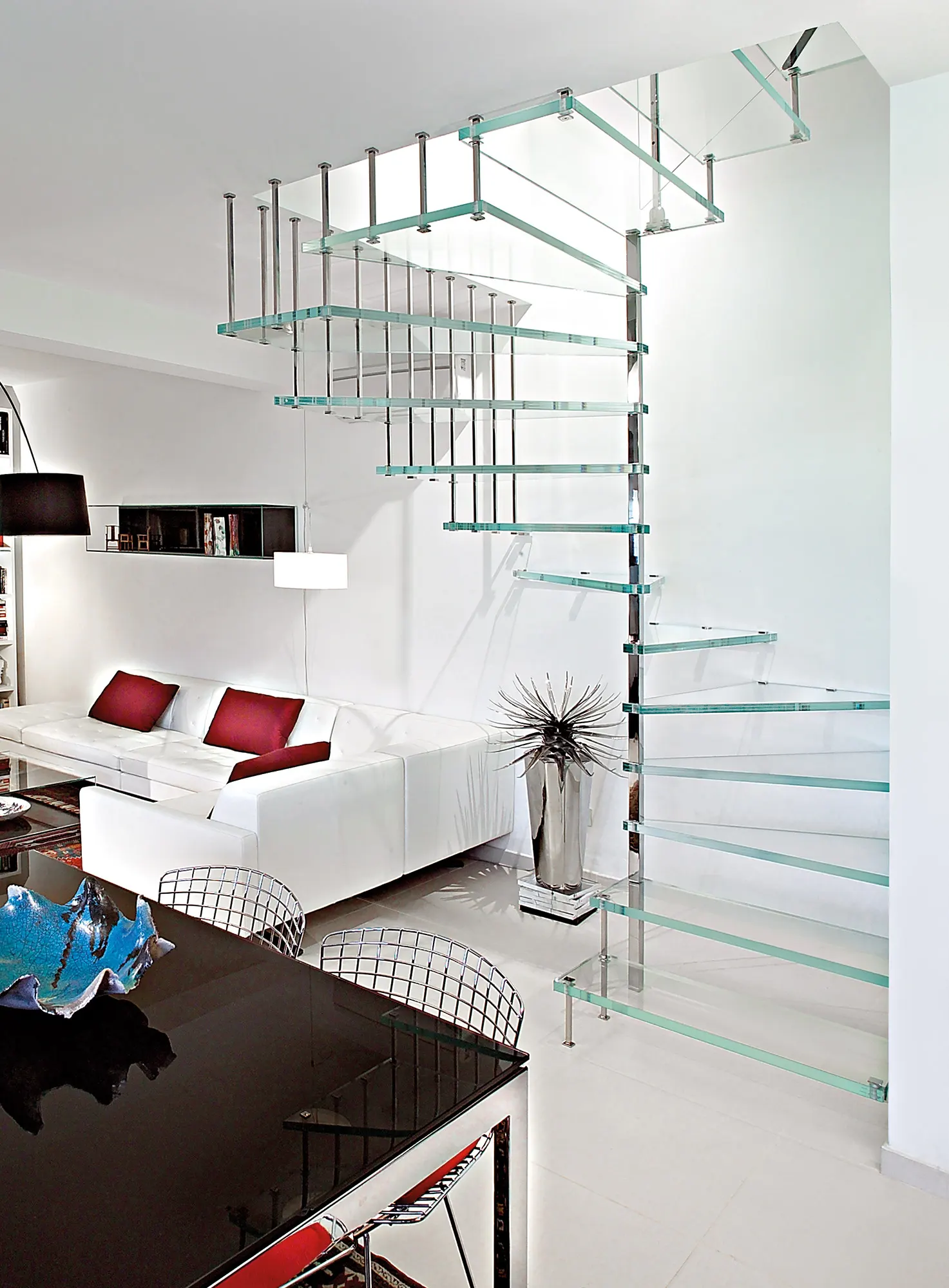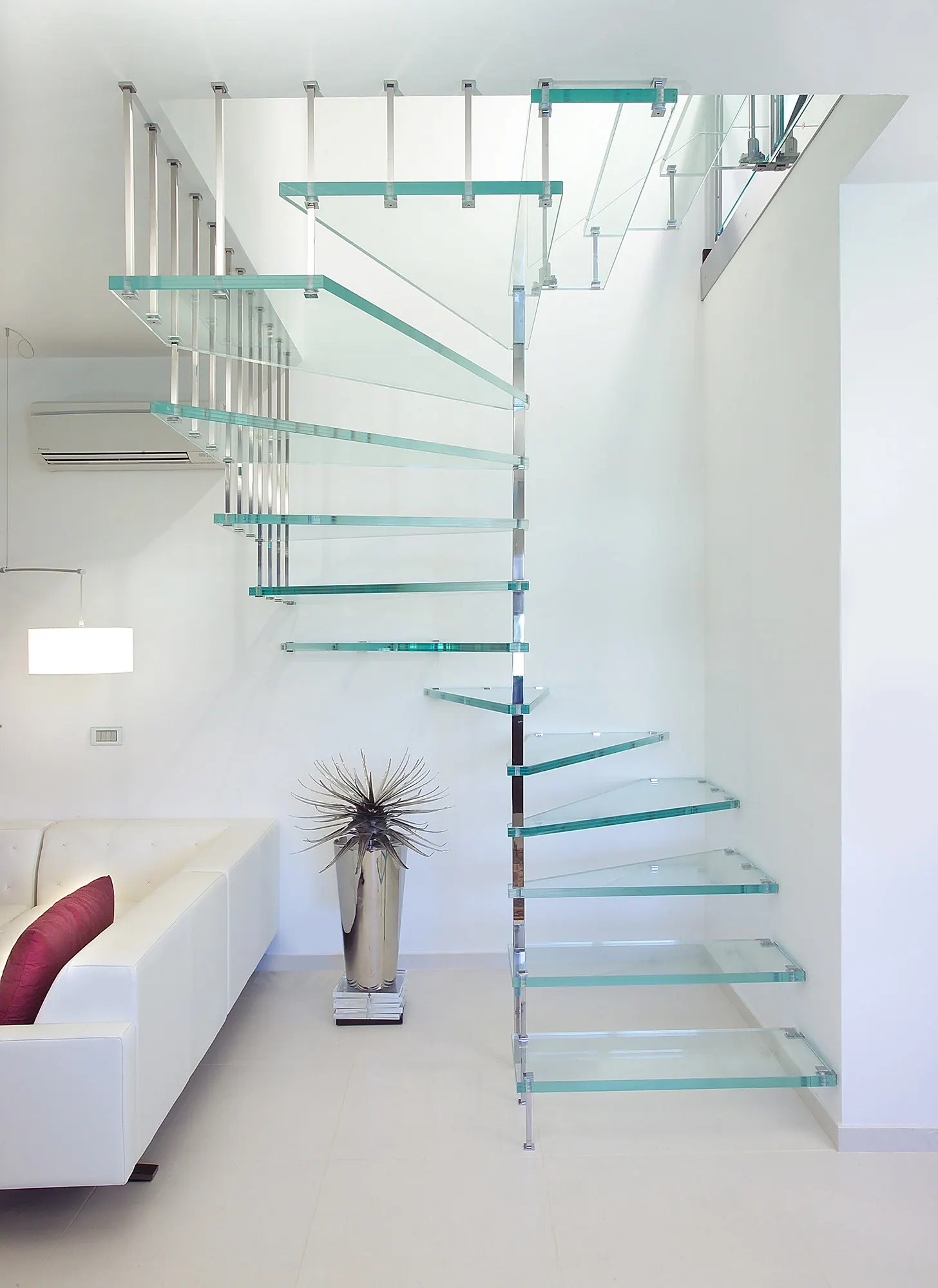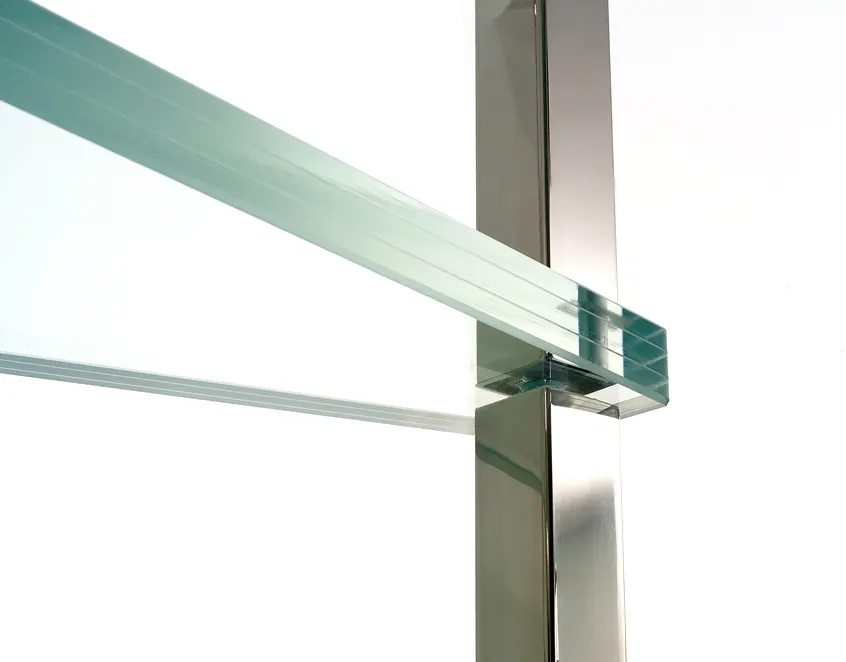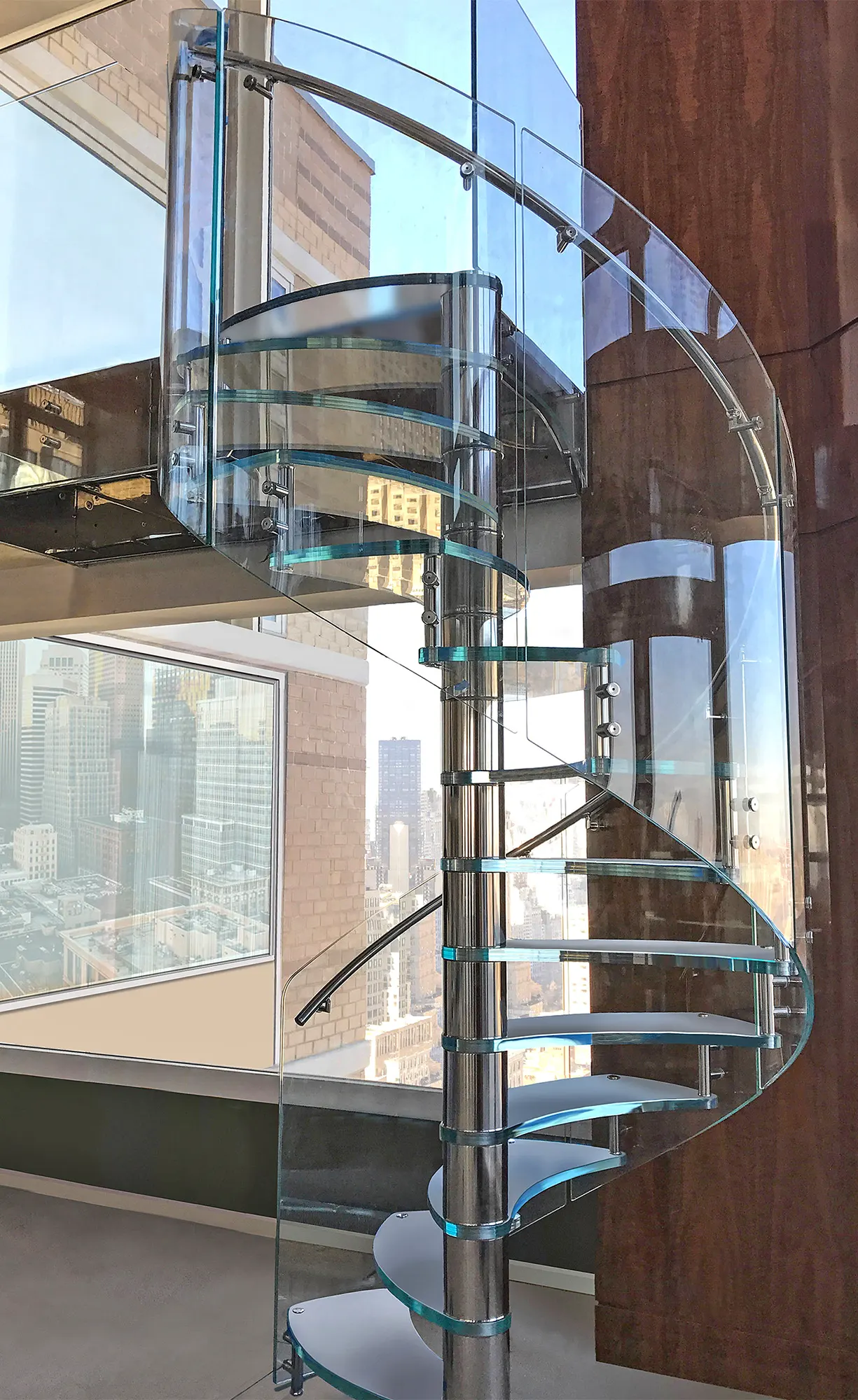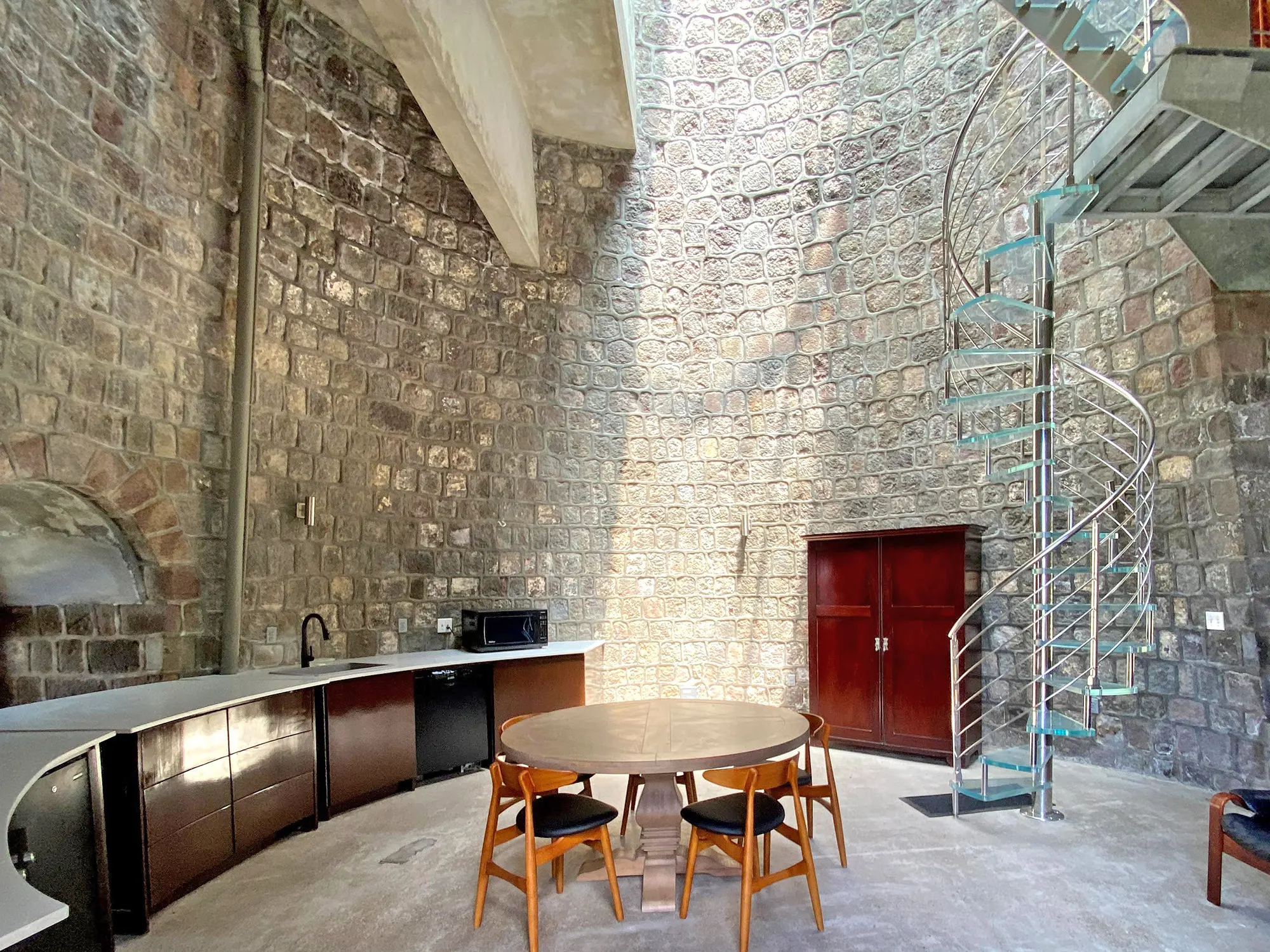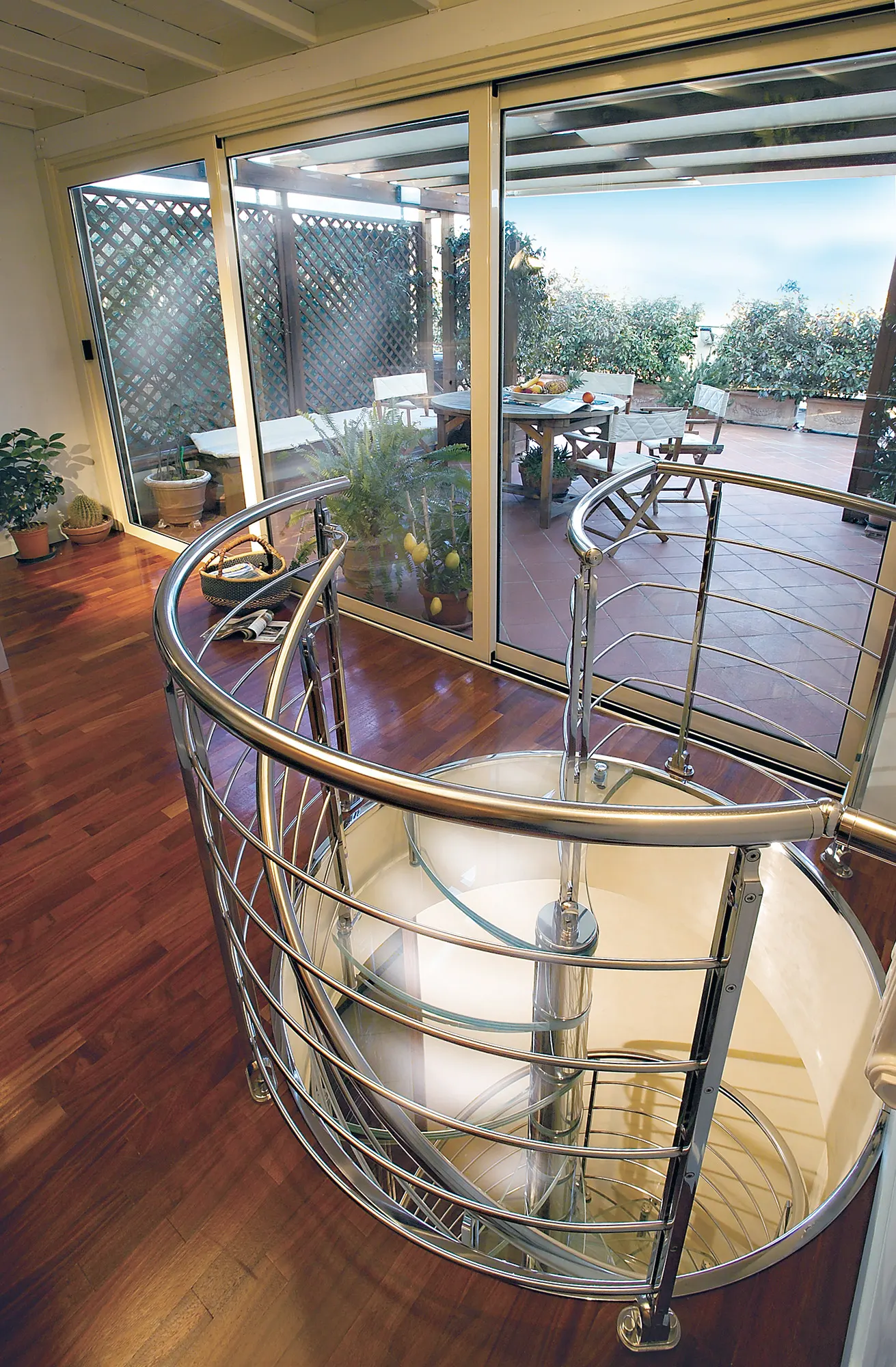 Contact us for a free estimate