Unique and Exclusive Design
The glass that forms the step is toughened and laminated with a thickness of 32 mm (3 layers of toughened glass 10 mm each and 2 films of 0.6 mm PVB between them) and the finish can be extra-light, float, satinised, soured or coloured.
The stainless steel used in the system is type AISI 303/304 with polished or satinised finish.
The cantilever staircases have a patented wall fastening system with steel pins and they are tested with a certified load test for a total capacity for each step of 150 Kg.
The banisters (registered model) are completely made of stainless steel without welds but with mechanical fastenings or with curved posts Gaudì model with 3 brass-stainless steel-copper branches or completely made of structural glass or with laser-shaped stainless steel panels.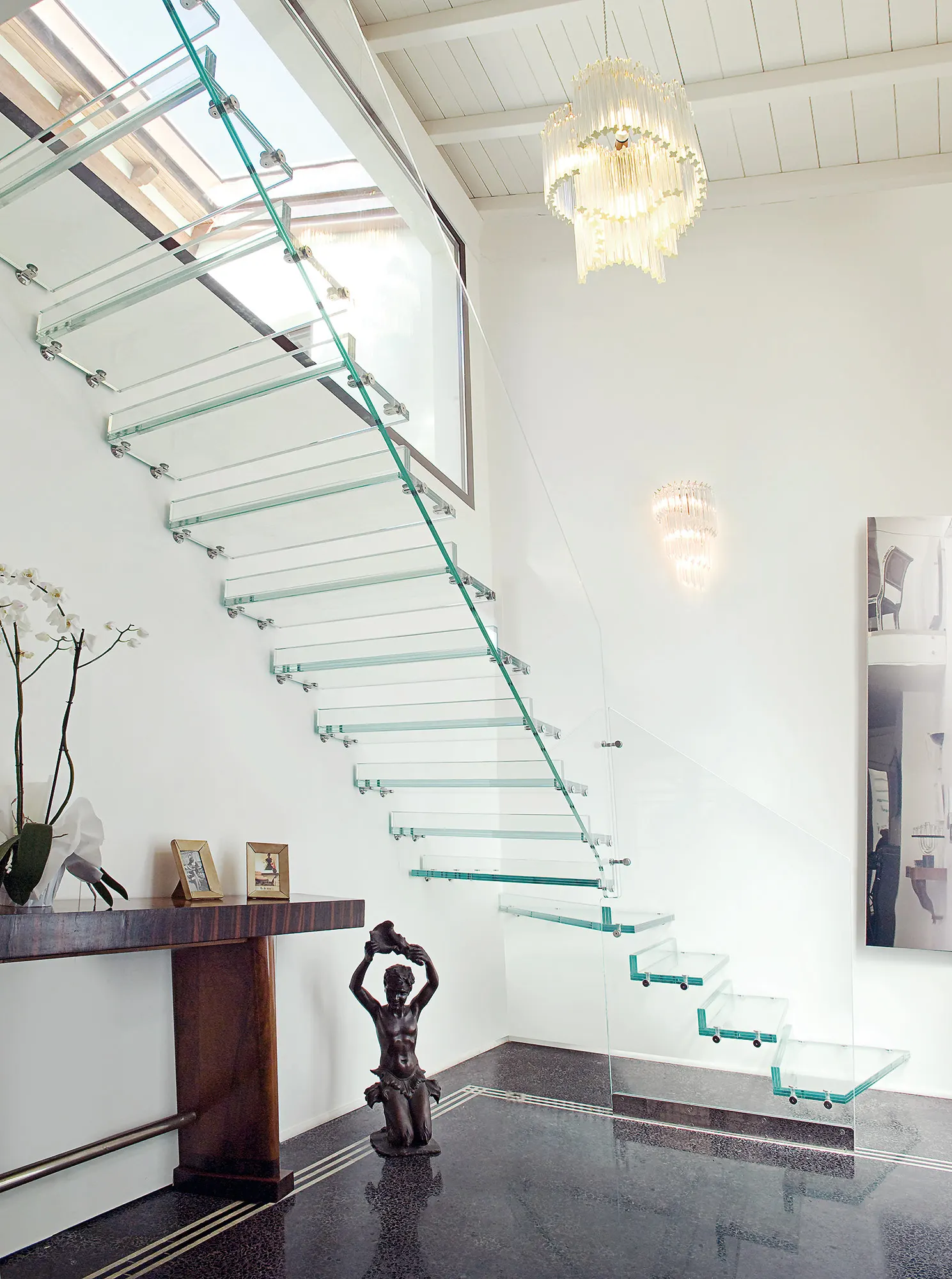 The banisters can be selected among all our models. This custom-fit staircase can be tailored to best suit your space.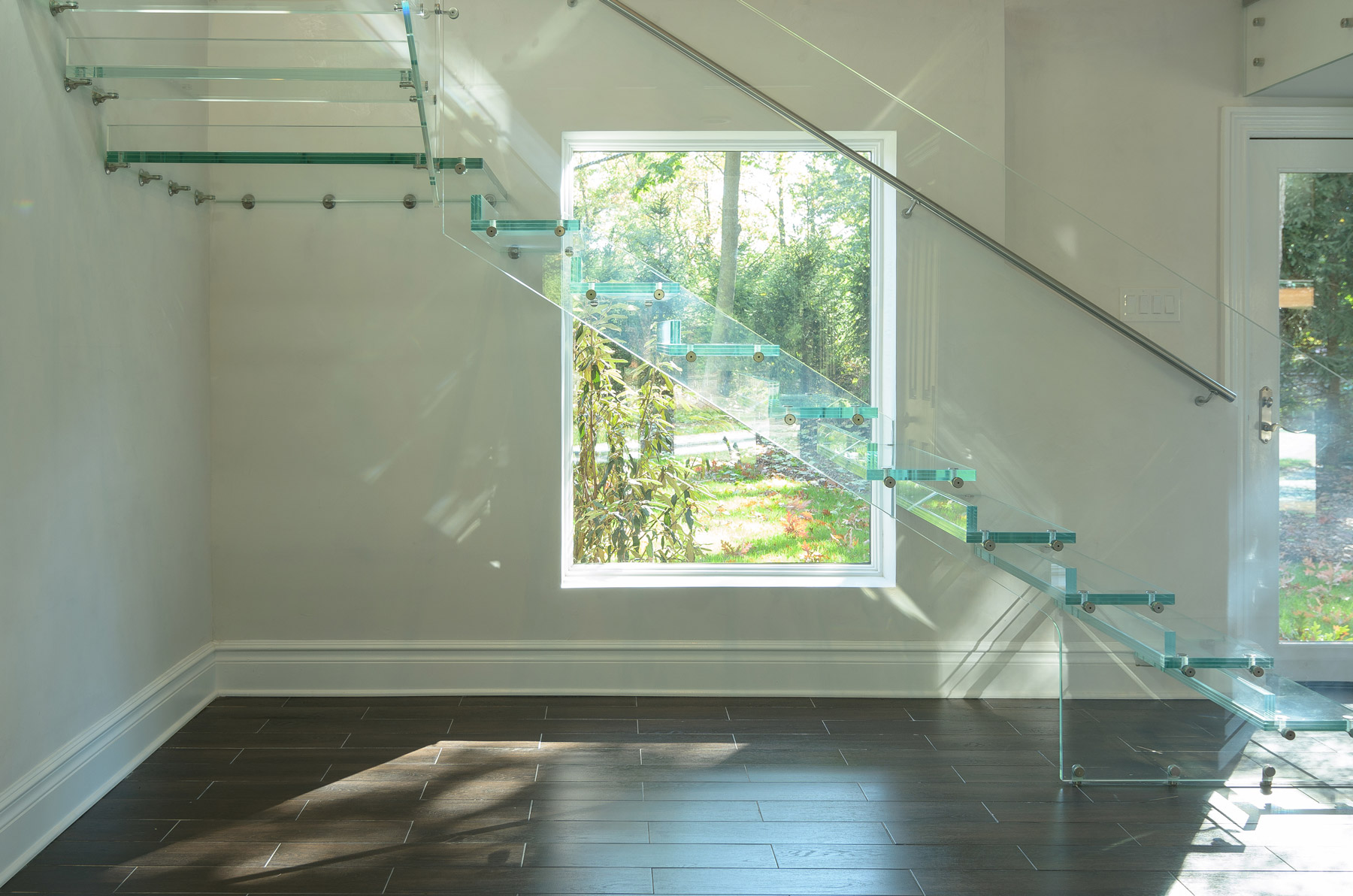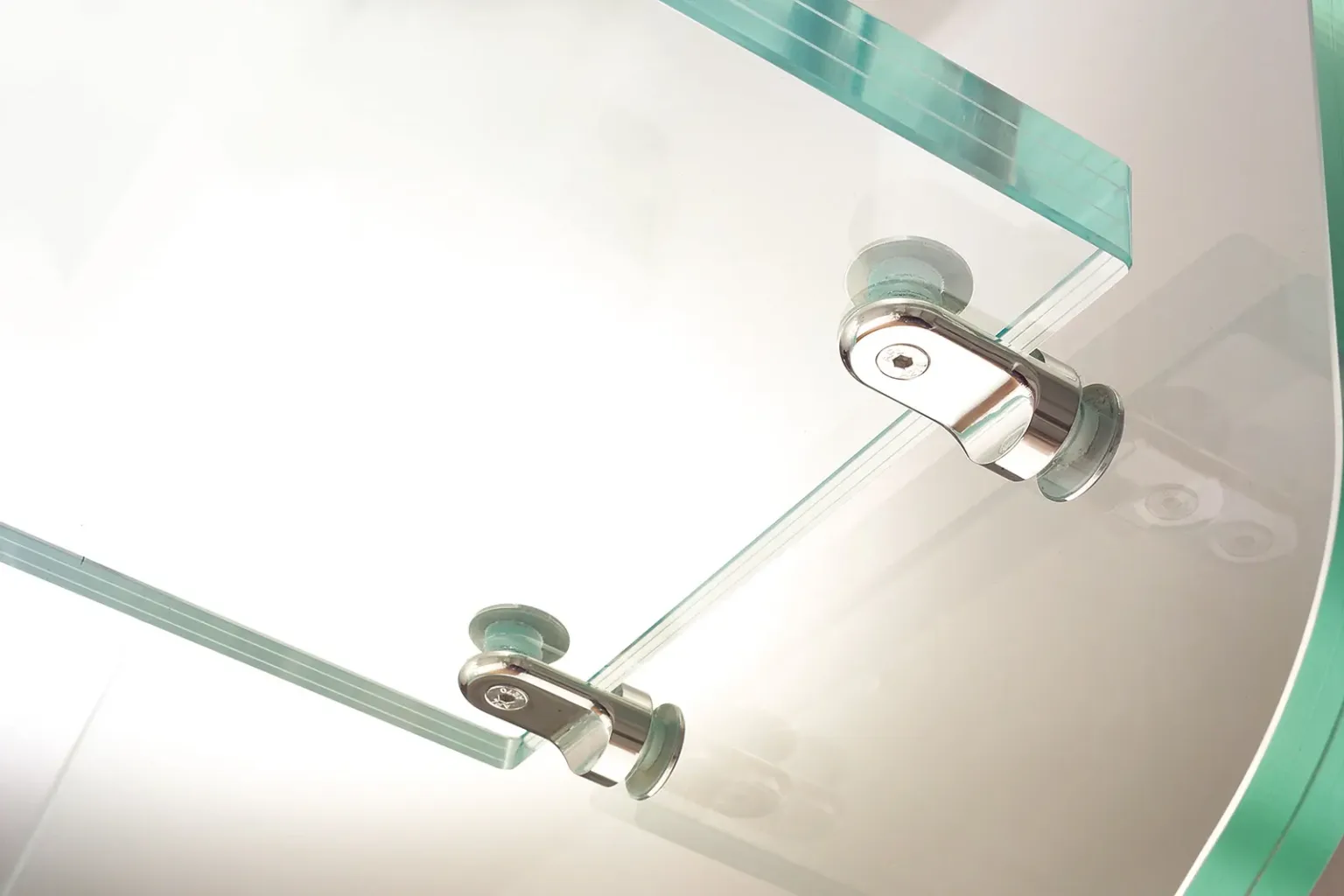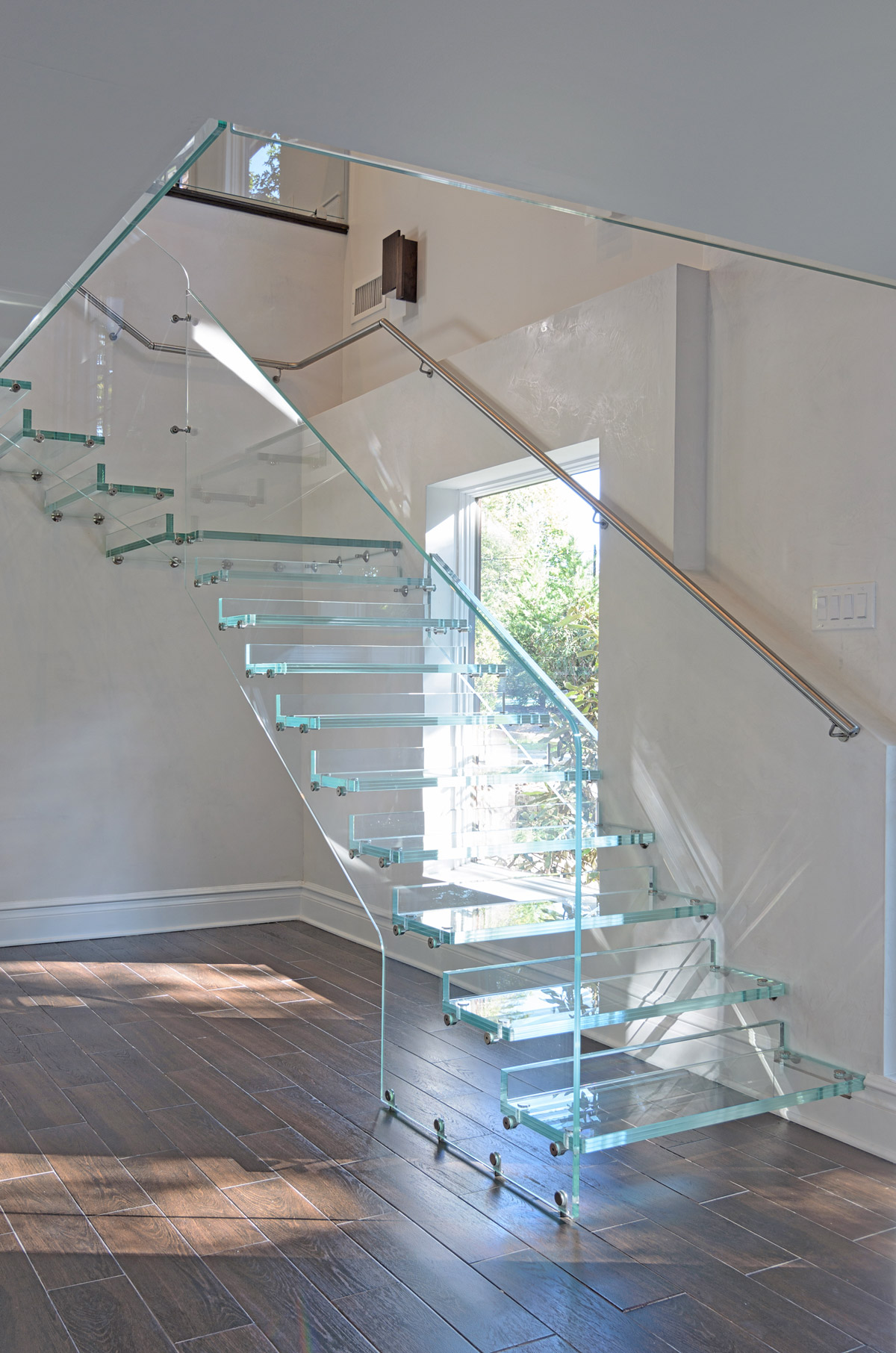 Contact us for a free estimate