with Light in the Closing
The COMPON wooden staircase comprises steps veneered in wood that can be supplied in various types (Beech, Oak, Doussie, Wenge, Teak, Iroko) and with several finishes (oil, bleached, polyurethane varnishes, etc).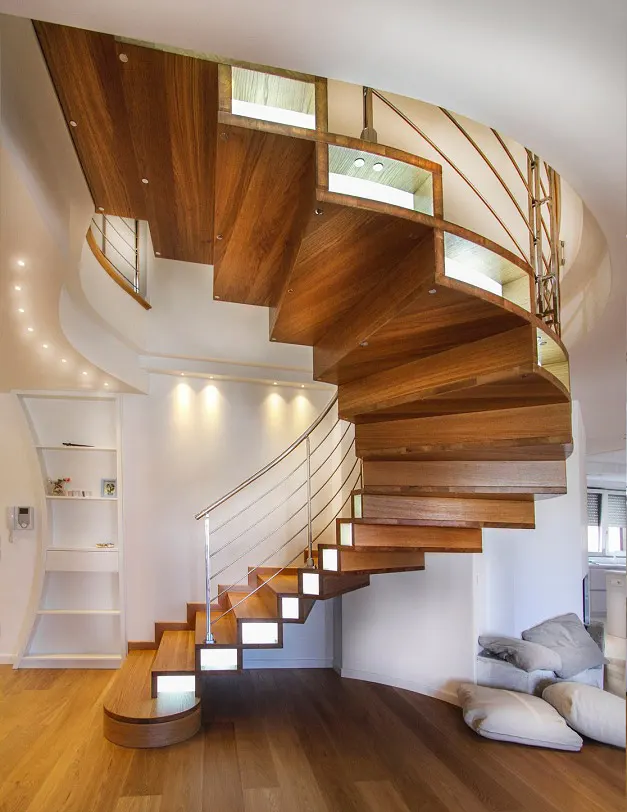 A bearing wall is necessary to anchor the steps. The COMPON staircases can be supplied with closing between the steps, with lights or with stainless steel inserts. They have a patented wall fastening system with steel pins and are tested with a certified load test for a total capacity for each step of 150 Kg.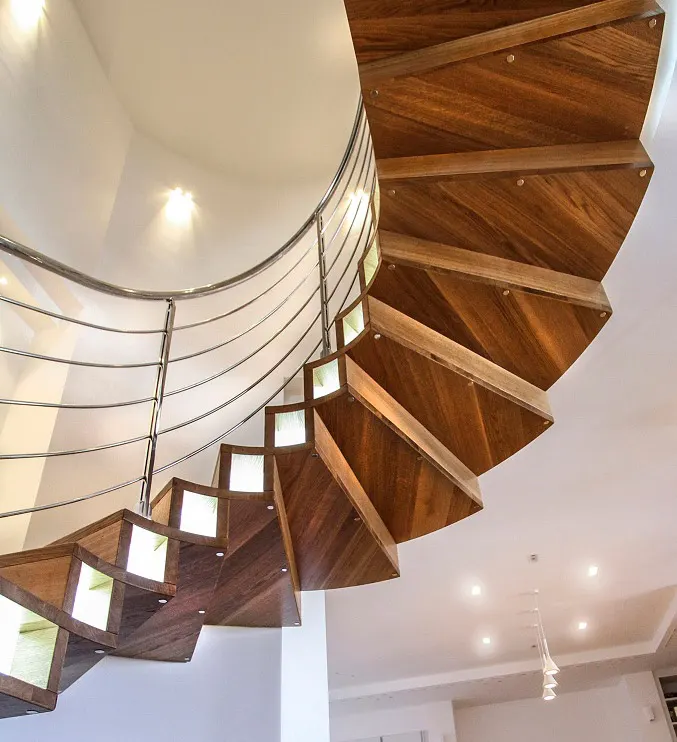 The banisters (registered model) are completely made of stainless steel with no welds but with mechanical fastenings or with curved posts Gaudì model with 3 brass-stainless-steel-copper branches or completely in structural glass or with laser-shaped stainless steel panels.
The metal parts are completely made of stainless steel with no welds and assembled only through mechanical fastenings. The finish can be polished or satinised.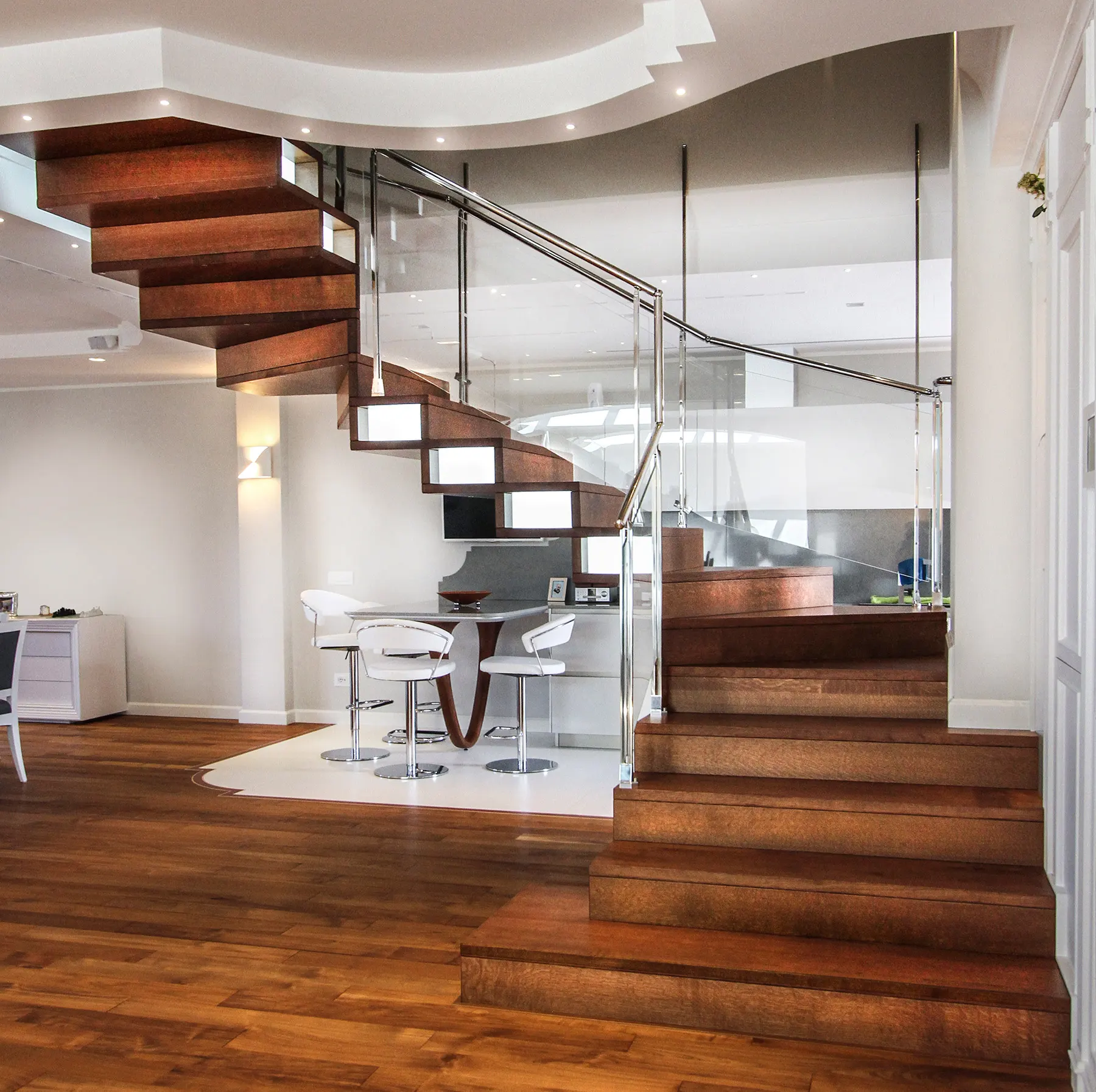 Contact us for a free estimate