1914
Marretti Italy was founded by Maurizio Marretti in 1914 as a small artisan company to produce wooden axle shafts and wheels for buggies and wagons. The company headquarter was in Signa Italy, a small town near Florence.
1950s
This activity expanded to 10 employees until the beginning of the 1950s when the market for these materials disappeared and the entering the company his 2 sons Mauro and Enzo change the job using the existing equipment, transforming the production of axle shafts and wheels into turning table legs, this activity expands to have around 20 employees and provide the largest producers in the area such as contractors.
1960s
Towards the end of the 60s the demand for contractors for this product is reduced with the advent of automatic turning machines, for this reason the 2 brothers Enzo and Mauro transform the turning of table legs into production and direct sale of railings for curved wooden stairs and the history of Marretti Italy as we know it today began.
1970s
After a few years of only production of railings, the company started the production of wooden stairs as well and at the same time the construction of a new factory of over 4,000 square meters covered and on an area of 10,000 square meters.  The success of the product led to a growth in production on a regional (Tuscany, Italy) scale. 
1990s
At the beginning of the nineties with the entry of their sons, first Roberto, then Francesco and lastly Andrea begins the growth of the company on the national Italian market and the development of the designer staircase sector as precursors of what will be the future of stairs as a furnishing element.
2000s
At the beginning of the new millennium the company revolutionized its product line and patented a new type of self-supporting wooden cantilevered staircase and a new generation stainless steel railings without welding.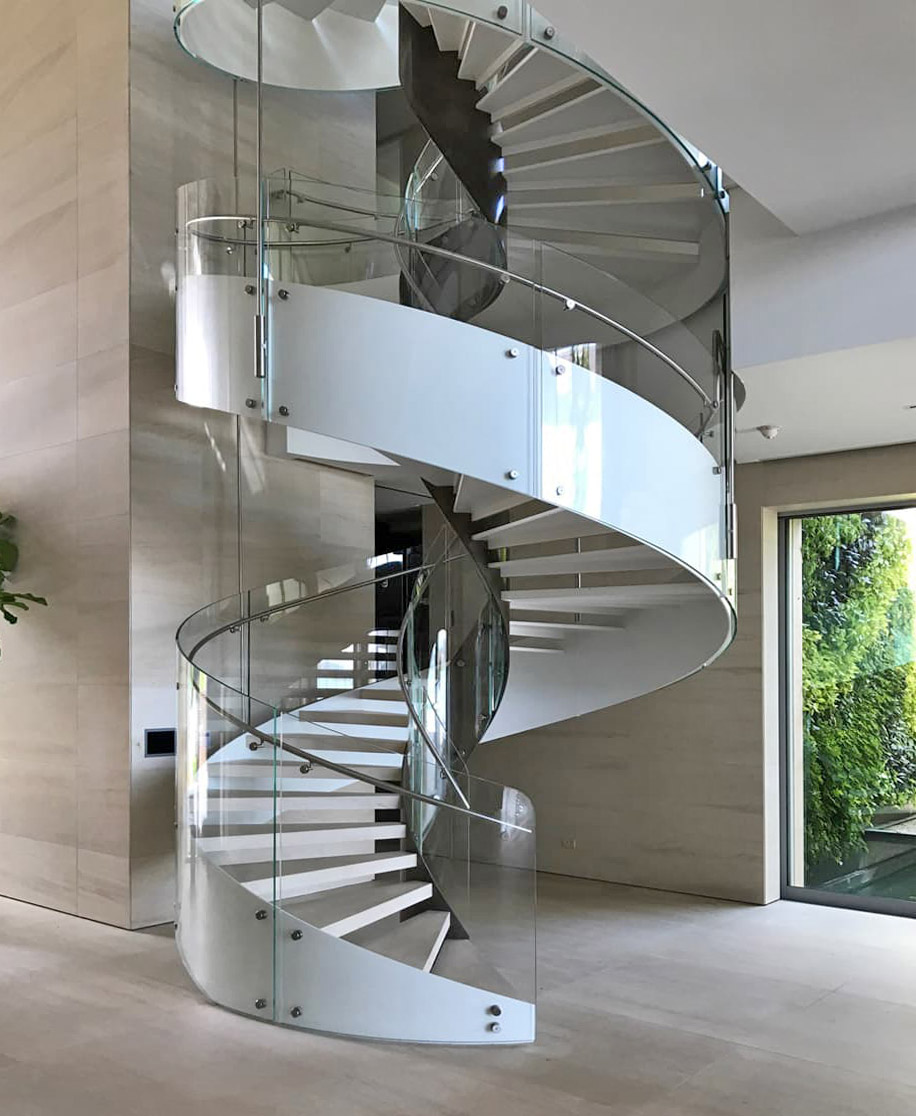 With the participation in international trade fairs in the sector opens foreign markets, first in Europe and after a decade in the United States.
Furthermore, in collaborations with important architectural firms, the use of new materials for both the steps and the railings expanded, especially the stratified tempered structural glass, both straight and curved, will be a watershed from a design point of view that will make many fine architectural solutions possible that were unthinkable at that time, the design staircase sector for Marretti Italy is expanding to the point of building in 2020 a new factory dedicated to stairs made of custom metal, where highly specialized technicians bend and build true art objects, reaching the point of using the most precious finishes in recent years from 24k gold plating to bronze to brass cladding, starting from an internal design studio that has 10 engineers and a staff of 50 employees in a company that in 2022 began selling in 60 countries around the world.