Satin Stainless Steel 12 mm
The stairs with a band structure in satin stainless steel with a thickness of mm. 12, do not have fixing screws in the visible parts, with scotch bright finish.
The steps are made of 6 mm thick satin-finished stainless steel, square bent above and below to give greater torsional rigidity to the structure. The stairs are tested with a certified load test for a total capacity of 150 kg for each step. The railings, the model of which is registered, are completely in stainless steel without welding and with only mechanical hooks.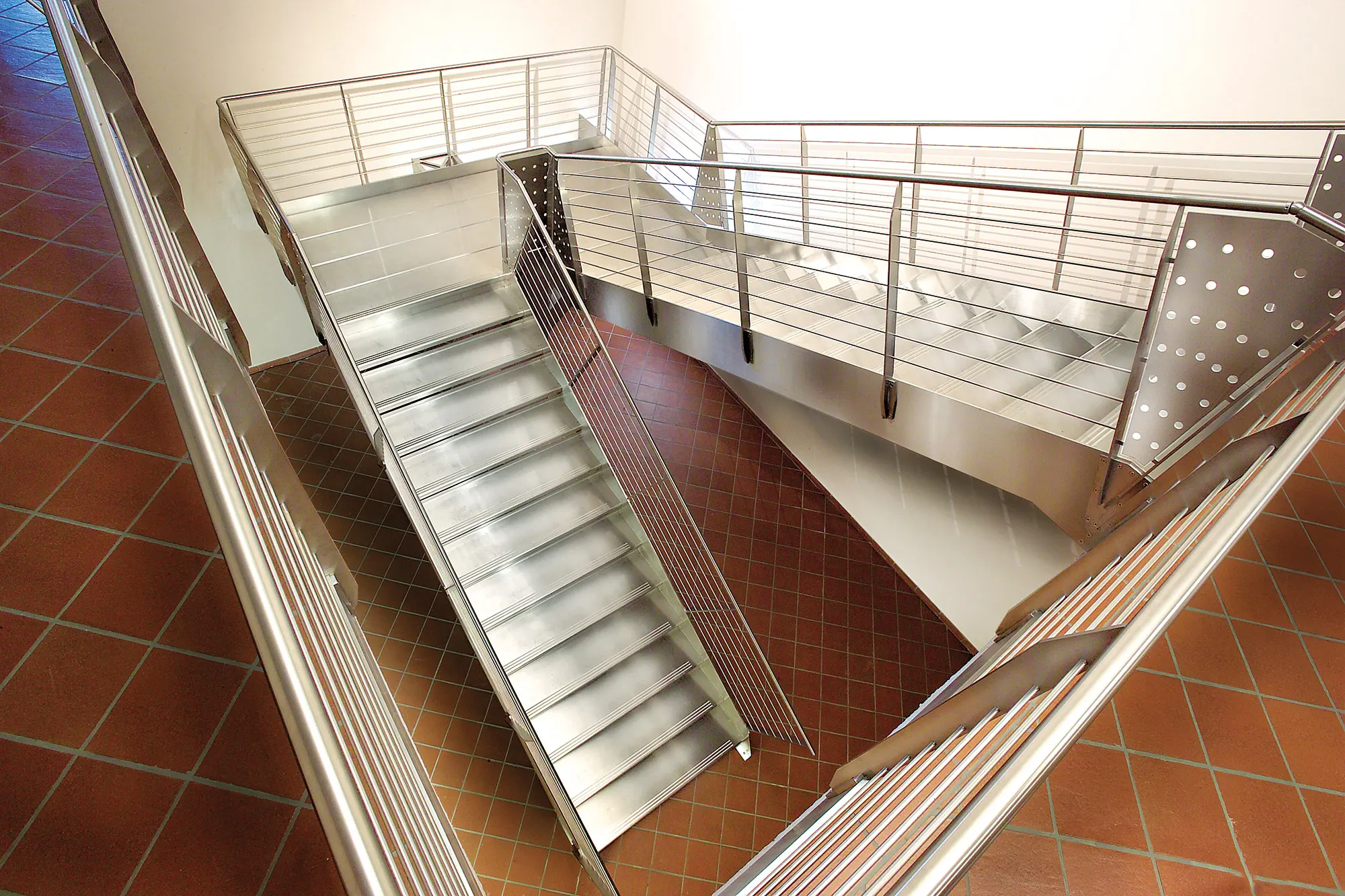 Contact us for a free estimate